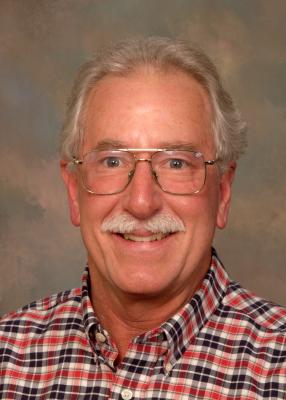 Jim Wesley Poland, 66, Telford, TN, went to be with the Lord, Monday, December 2, 2013 surrounded by his family, at the Shepherd Brain and Spine Center, Atlanta, GA, after complications resulting from an injury suffered in April.
Born in Los Angeles, CA, he was raised in Houston, TX, son of Chuck & Stella Poland, Carmel, CA. Jim graduated from Lamar High School in 1965 and received a BA in Business and Accounting from The University of Texas, Austin in 1969. He married Linda Poland of Miami, FL in 1972 and they spent a majority of their life in Telford, TN.
He was an active member of Jonesborough United Methodist Church, where he joined together with other strong men to start the group Iron Sharpens Iron. He was a Stephen Minister and active in the Emmaus Community.
He was a manufacture's representative for Certified Laboratories, a subsidiary of NCH Corporation, serving the region for over 30 years.
Jim is survived by: his wife of 42 years, Linda Poland; a daughter and son-in-law, Kathryn & Neil Higginbotham; daughter and son-in-law, Alyssa Poland and Robert Garlit and granddaughter, Hannah Joy; his mother Stella Poland; his brother and sister-in-law, Bill & Mary Poland, and nephew Stratton Poland; sisters-in-law Charlene Holt and Sheila Sheppherd; four nieces, Dana Holton, Stephanie Riley, Nina Daniel, Kelly Barrigar; two great nephews; one great niece; one great-great nephew; and two godsons.
Jim was a loving son, brother, husband, father, grandfather and godfather. He loved his country and community and will be missed.
A visitation will be held at Jonesborough United Methodist Church at 1:30 PM followed by a Celebration of Life Service at 3:00 pm Monday, December 16, 2013.
In lieu of flowers, the family is requesting that donations be made to the Shepherd Center 2020 Peachtree Rd. NW Atlanta, GA 30309, 404-352-2020 or shepherd.org.