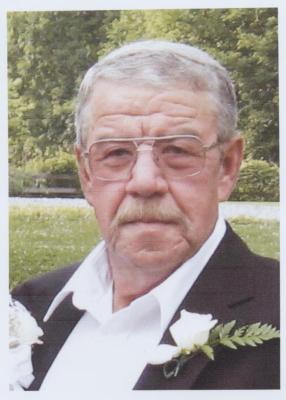 Mr. Richard Michael "Rick" Dye, age 61, passed away at his residence, Saturday November 23, 2013.
Mr. Dye was born in Piney Flats and was the son of the late Jett and Addie Dye. He was also preceded in death by three brothers.
He was of the Baptist Faith.
Rick was a lifetime farmer and enjoyed hunting and fishing.
Mr. Dye was survived by his wife Mary Katherine Smith Dye, two daughters, Michelle Parker, Kristi Morris; two sons, Steve Kellum, Joshua Cloyd; seven grandchildren, two great grandchildren, a sister, Nancy Carr; a brother Jay Harold Dye; and several nieces and nephews.
The family will receive friends from 6:00 - 8:00PM Monday November 25, 2013 at Dillow-Taylor Funeral Home.
Graveside service will be Tuesday November 26, 2013 2:00PM at Monte Vista Memorial Park, Johnson City, TN with Pastor Tommy Clark officiating. Pallbearers will be Family and Friends.