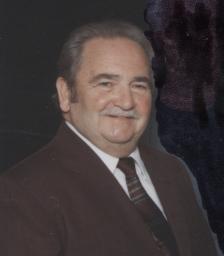 Mr. Kenneth E. Vines, 82, Jonesborough, passed away Monday, July 15, 2013 at the James H. Quillen VA Medical Center.
Mr. Vines was a native of Washington County and son of the late Foster H. & Eva Lewis Vines. He was also preceded in death by sisters, Gladys Scott, Marion Palmer and Marilyn Veech and brothers, Clifford Vines and James Vines.
He was a member of Trinity Baptist Church.
Mr. Vines graduated from Jonesboro High School.
He was a United States Army Master Sergeant retiring after 21 years of service. He served two tours in Germany, one tour in Korea and two tours in Vietnam where he was awarded a Bronze Star.
Survivors include his wife of 58 ½ years, Norma Jean Bennett Vines, Jonesborough; two sons and daughters-in-law, Kent & Tracy Vines, Charleston, SC and Kevin & Kim Vines, Jonesborough; grandson, Shane Vines, Charleston, SC; granddaughter, Katie Vines, Atlanta, GA; one sister, Marie Davis, Gray; and several nieces and nephews.
The family would like to extend a special thank you to the CLC Staff at James H. Quillen VA Medical Center, for their dedication and loving care given to Mr. Vines.
Funeral services will be conducted 7:00 pm Thursday, July 18, 2013 at Dillow-Taylor Funeral Home with Rev. Allan Davis officiating. The family will receive friends from 5:00-7:00 pm Thursday prior to the service.
Interment services will be conducted 10:45 am Friday, July 19, 2013 at Mountain Home National Cemetery.
Pallbearers will be family & friends.