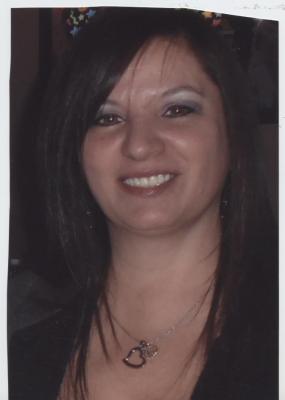 Mrs. Theresa L. Clay, age 46, Telford, passed away peacefully Monday, July 15, 2013 at her residence with her family by her side.
Mrs. Clay was born in San Jose, California and daughter of Rebecca Hollifield, Limestone and the late Charles Lynn Hollifield. She was also preceded in death by two brothers, Charles Hollifield, Jr. and Robert Hollifield, brother-in-law, Craig Garland, niece, Jessica Hollifield and grandmother, Antonia Melchor.
She was of the Baptist faith. She loved spoiling her grandchildren.
Survivors include her husband, Cornell Clay, Telford; son, Robert Hollifield and girlfriend, Amanda Pittis; two daughters and son-in-law, Brittany & Kevin Woodfin and Tiffany Clay; grandson, Jaidon Bradley; granddaughters, Kori Hollifield and Willow Woodfin; brother, Michael Hollifield; sisters, Becky Monteon, Jane Conley (Mike), Trina Allen and Debbie Hollifield-Huff (Jimmy); father and mother-in-law, Clarence & Brenda Clay; brother-in-law, Brian Clay (Tausha); sister-in-law, Kathy Johnson; and several nephews and nieces.
Funeral services will be conducted 8:00 pm Thursday, July 18, 2013 at Dillow-Taylor Funeral Home with Rev. Craig Ponder officiating. The family will receive friends from 5:00-8:00 pm Thursday prior to the service.
Interment services will be conducted 10:00 am Friday, July 19, 2013 at Edgefield Cemetery. Friends are requested to meet at the cemetery at 9:45 am Friday morning.
Pallbearers will be Cornell Clay, Robert Hollifield, Kevin Woodfin, Jimmy Huff, Michael Hollifield and Ferren Hicks. Honorary pallbearers will be Jonathan Garland and Mike Conley.