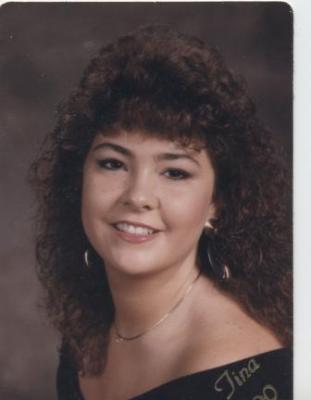 Mrs. Tina Elese Stevens Collins, age 40, Johnson City, passed away Friday April 26, 2013 at her home.
Mrs. Collins was a native of Washington County and the daughter of Peggy Stevens Cavin, Johnson City and the late Jerry Wayne Stevens. She was also preceded in death by her grandparents, John Reeves, Elese Reeves and Sarah Stevens and one uncle, Ted Reeves.
She was a graduate of David Crockett High School in 1990 and had worked at Johnson City Medical Center for eleven years.
In addition to her mother, survivors including two sons, Jeremy and Jonathan Collins; one brother, John Jason Stevens; step-farther, Darren Cavin; ex-husband and special friend, Danny Collins; one niece, Sarah Stevens; and several aunts, uncles and cousins.
Memorial service will be conducted 5:00pm Friday, May 3, 2013 at Dillow-Taylor Funeral Home. The family will receive friends from 3:00-5:00pm Friday prior to the service.
Donation to the family may be made to Dillow-Taylor Funeral Home & Cremation Services.