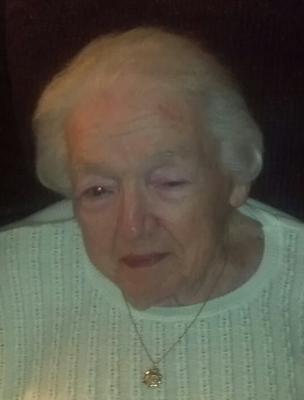 Ms. Ida Belle Fox, age 92, Erwin, passed away Sunday, April 7, 2013 at the Unicoi County Memorial Hospital.
Ms. Fox was born in Chuckey, TN and daughter of the late Henry Roy Fox, Sr. & Louie Nell Mauk Fox. In addition to her parents, Ms. Fox was also preceded in death by one brother, Henry Roy Fox, Jr. and one sister, Violet "Bessie" Fox.
She was a Homemaker. Ms. Fox was an avid contributor to several organizations such as Shriners, Veterans and Breast Cancer awareness.
Ms. Fox was of the Baptist faith.
Survivors include one sister, Jane Fox, Tallahassee, Florida; niece, Justine Dale, Tallahassee and her sons and families; one nephew, Thomas J. Fellers, Tallahassee; Sandra Fox Petersen and husband, Hans and their family; and among survivors a family that loved her as though she was their family and will miss her dearly, Nellie, Pappy, Debbie, Jr. and three children, Austin, Aaron and Emily who she called her children and loved dearly watching them grow.
A special thanks to Ms. Fox friends, Sylvia & A.J. Forren of Big Springs, WV, for all their love and prayers.
Graveside services will be conducted 4:00 pm April 12, 2013 at Liberty Freewill Baptist Cemetery.