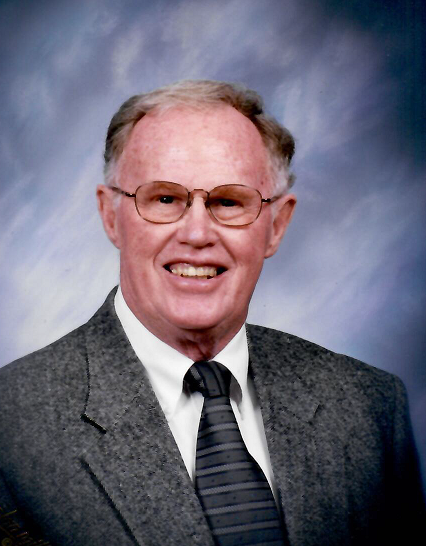 Harold W. Clendenon, 90, passed away at his home in Johnson City, TN on April 05, 2021, after a long battle with Alzheimer's.
Harold was born in 1930 in McMinnville, TN, son of the late Loften and Erma Clendenon. In addition to his parents, he was preceded in death by his one brother, James "Dib" Clendenon.
He left behind his loving wife of 59 years, Eunice Brown Clendenon, daughter and son-in-law Sara and Bill McTier of Johnson City and son and daughter-in-law, Doug and Rhonda Clendenon of Jonesborough, TN. Grandchildren: Megan (Chris) Methvin, Morgan (Chris) Buckles, Tyler Clendenon, Chad Clendenon, and Kyle (Hannah) Clendenon. Great Grandchildren: Charlotte and William Methvin, and Cameron Buckles.
Harold was a veteran of the Korean War, having served proudly in the US Navy aboard the USS Rainier. He was the first member of his family to attend college, graduating in 1958 from Tennessee Tech University. After college he began his 30-year career with General Telephone, retiring in 1988. Harold's career took him to Myrtle Beach, SC where he met and married Eunice, and throughout the southeast in North Carolina, South Carolina, Georgia and Tennessee.
Harold was a member of Mountain View Baptist Church, in Johnson City, TN. He was a long-time follower of Jesus Christ, being saved as young man at St. Mary's Church of Christ in Irving College, TN. The family would like to thank Amedisys Hospice for their thoughtful and loving care during his last days. In lieu of flowers, the family is asking for donations to the Alzheimer's Association to help fight this horrible disease.
Graveside services will be conducted on Thursday April 8th, 2021 at 11am at Mountain Home National Cemetery in Johnson City, Tennessee.
04/08/2021
Tom & Heather Moore
We are sorry to hear about your dad. We are praying peace and healing for your family during this time.
My condolences to all the family. I didn't know Harold personally but I know he must have been a very loving and caring person. He is blood relative. He is a first cousin to my Aunt Jo Eva Panter Davis. I didn't know Harold but I knew his mother and father and brother "Dib" very well. I still live in the Irving College community where Harold is originally from. I know he is in a better place and hope that the family can celebrate all the fond memories of his life on earth.
I am so sorry for your loss. You are in my thoughts and prayers.
04/07/2021
The Wilson Family
Megan and family, we are sorry for loss and are thinking about you. Love, Mark and Caroline.