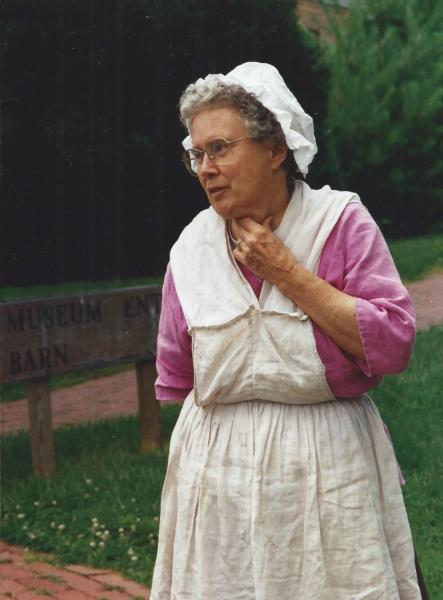 Mrs. Anna Jane Gritz Taylor, passed away peacefully at her residence following a brief illness on Wednesday, March 24, 2021.
Anna Jane was born in Guthrie, Oklahoma April 19, 1933. She grew up in Auburn, Alabama where she graduated from Auburn High School and earned her BS degree from Auburn University in 1955. She was a life long Auburn Tiger fan. She went to the University of Tennessee for a Masters degree where she met her husband Charles F. Taylor. They moved to Johnson City in 1961 where they raised their family.
Anna Jane worked for Tennessee Teachers Credit Union, Rocky Mount, and Doak House in Greeneville.
She was an active member of Watauga Avenue Presbyterian Church.
Anna Jane had many interests including wildflowers walks, sewing, square dancing, sports-especially, Auburn football, reading, sudoku, puzzles and storytelling.
Preceded in death by parents, Inez and Irvin Gritz, husband Charles Taylor and son David Taylor.
Survived by sister Christine Miller and husband Bill, daughters, Linda Taylor and husband Eric Fisher and Beverly Brown and husband Sutton; two grandsons Taylor Brown and Benjamin Brown; and several nephews and nieces.
Graveside services will be conducted 11:00 am Monday, March 29, 2021 at Eden Cemetery with Rev. Maggie Lauterer officiating.
Pallbearers will be family.
Loved Anna Jane.
Anna Jane was a jewel! I spent many days working with her at Rocky Mount! She had a beautiful way with words! We always had a good time no matter what we were doing! Certainly a blessing in my life! I am so sorry to learn of her passing! You all will be in my continued prayers! Love and hugs, Kim
03/28/2021
Laura Songer Mazzenga
Linda and Beverly, My deepest sympathies for you both. I am sorry for your loss. Great picture of your mother. She enjoyed history and ecology. We had fun together with her. Sending virtual hugs and joyful memories to you both. May you and your families be blessed with joy, peace and love during this difficult time.
Bev and Linda, sorry to hear about your mom's passing. She was such a sweet lady and she always greeted me with a smile.
Linda and Beverly, so sorry for your loss. Happy memories of your family's time on Greenway Drive. You're in our thoughts and prayers. Tim and Glenn Dills
03/26/2021
Linda (Granger) and Mark Eades
Beverly, I saw where you lost your mother, and we just wanted you to know that we are thinking about you and your family! We have both lost our moms, and it is such a sad time...but you will have a flood of memories, always.
I met Mrs. Taylor many years ago when she and Dr. Fisher first opened the Tennessee Teachers Credit Union in a tiny office in ETSU Brooks Gym. She was always very kind and she was super efficient. I'm so sorry for your loss.