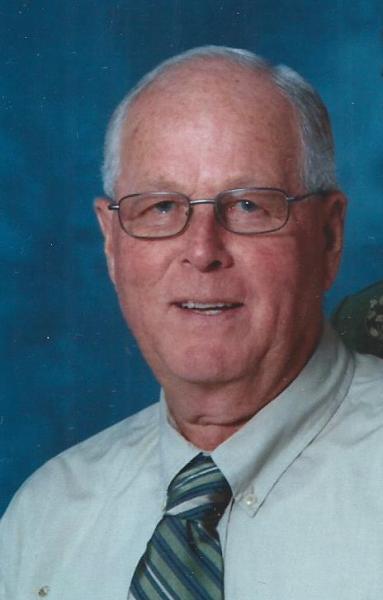 Mr. Bob "Hawkeye" Hawkins, 87, of Johnson City, passed away Saturday, February 20, 2021. The son of the late Sam & Pearl Cash Hawkins, Bob was born on July 24, 1933, in Washington County.
Bob was a wonderful husband, father, grandfather, great grandfather, and brother. Bob retired from Stowers Machinery as a Diesel Mechanic. He was a member of Boones Creek Christian Church.
He is survived by his wife, Kellena Hawkins, children, Marsha Fleenor (Mike), Rick Hawkins (Heather), grandchildren, Jamie Caldwell (Todd), Justin Fleenor, (Rachael), Brendan Hawkins (Grady Powell), and Kaitlyn Hawkins, great grandchildren, Josey Caldwell and Eli Caldwell, Izzy Fleenor and Eli Fleenor, brother-in-law and sister-in-law, Lanny & Claudia Gage, sister-in-law, Sandra Hawkins, and several nieces and nephews.
Bob is preceded in death by his parents, siblings, S.G. and Donnie Hawkins, Lucille and Jim Milhorn, Evelyn and Milton Hamilton, and John Hawkins.
Funeral service will be held at 1:00 PM on Tuesday, February 23, 2021, at Boones Creek Christian Church. Due to construction, please enter through door "A". The graveside service will follow at Boones Creek Christian Church Cemetery.
Pastor David Clark will be officiating.
Graveside to follow at Boones Creek Christian Church Cemetery. Pallbearers will be nephews.
Live streaming options will be available at www.boonescreekcc.org
Donations can be made in Bob's memory to Boones Creek Christian Church, 2684 Boones Creek Road, Johnson City, TN, 37615.
The family requests that everyone wear a mask and practice social distancing.
I am so sorry for your loss. Hawkeye was one of the best men I have ever known. He will be greatly missed by so many.
So sorry! If there ever was a good earthy man Bob Hawkins was one!! He always had a good word and a smile for everyone! He surly will be missed but know he is in a much better place now. We send many prayers for you all.
02/23/2021
Joanne Blevins
So sorry to hear of Hawkeye's passing, such a precious man. He was a loving husband and father and a life time friend.
Very sorry for the family's loss, Hawkeye will be missed by everyone who knew him.
Our families go way back to the days of Stowers Machinery. We are so sorry for your loss. Your family is in our thoughts and prayers. Emma Scott
Sorry to hear this. Thought a lot of Bob.
Our condolences to the Hawkins family .Dean and Jane Tucker
02/22/2021
Roy and Nancy Byrd
Sorry here about Bob will be pray for you
02/22/2021
B.C. Gillenwater Sr and Jr
He will be missed, praying for the family
02/21/2021
Stella turnmire-lewis
rick i am sorry for the loss of your dad my prayers