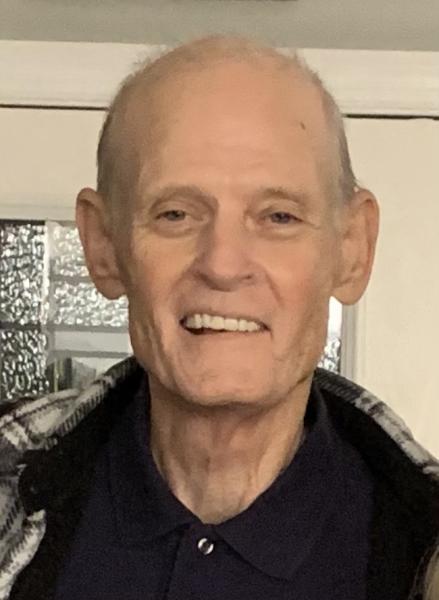 Mr. Ronald Saults, 74, of Jonesborough, passed away February 19, 2021. The son of the late Omer & Ruth Tilson Saults, Ronald was born in Washington County, TN, on September 25, 1946.
Ronald was a loving husband, father, grandfather and brother. He enjoyed spending time with his grandchildren.
He is survived by his son, Ronnie Saults, Jr. (Tammy), Kathy Street (Doug), Chastity Leonard (Scotty), Tim Saults (Casey), grandchildren, Eric, Dustin, Rachel, Becky, Christian, Jayden, Liberty and Calista, great grandchildren, Kaylyn, Landon and Luna, brothers, Wilbert Saults, Arthur Saults and Gary Saults, sisters-in-law, Virginia Faye Hall and Phyllis Shipley, and a niece and several nephews.
Ronald is preceded in death by his wife, Joanna Saults, and his parents.
A visitation will be held on Tuesday, February 23, 2021, from 1:00 PM to 3:00 PM, at Dillow-Taylor Funeral Home. The graveside service will follow at 3:30 PM at Pleasant Grove Cemetery. Pallbearers will be family and friends.
A very good person, we all have lost.
02/22/2021
Teresia Bailey
Ronnie, Tammy and girls, Sorry for your loss. My prayers and thoughts are with you all
02/22/2021
Phyllis Shipley
Always lending a helping hand. As long as I live, I will be grateful for his constant tender care of Mom. This climated his care and love for family after going through deepest health concerns. God brought him through for his caregiving to sis and mom. Love him and as we always told each other...love you and pray for you every night. RIP dear brother
Ronald Saults will be greatly missed. He to me is an example of a life well lived. He was such a kind, generous, caring, hard-working, friendly person who never hesitated to offer help to others. He was the best neighbor to me and to my late husband's family prior to that. I offer my condolences to his family, knowing the loss you are experiencing. May God comfort you . You are in my prayers.
I send my condolences to the Saults Family on the loss of their loved one. I pray for comfort and peace for you all during this difficult time.
My condolences goes out to Gary and his family. Ronnie loved his family. Prayers to the family
02/21/2021
Wassan Broyles
Hey guys, sorry to hear about your brother. I don't know your brother like I know some of the rest of you but knowing some of the family like I do I'm sure he was a fine feller. My prayers go out to the family and friends of Ronald Saults. May the Lord be with you now and always, Wassan M. Broyles.
02/21/2021
Rhonda McGee Watts and Nancy McGee Collette
We would like to express our deepest sympathies to the Saults family.
My father.. always a hard worker, selfless, private man. He took care of my momma and Noo-Noo (grandmother) with such caring and heartfelt tender care. I told him, he missed his calling to be a nurse. He loved his family, brothers and sisters-in-law beyond words. Enjoyed talking on the phone with his trucking buddies, always answering their calls with "Are you Hammering?", this made me giggle every-time I heard it. He fought a long hard battle, mostly for us I believe. May you rest in peace Daddy, fly with the angels as I know they are rejoicing and momma is welcoming you with open arms and her beautiful smile. I love you, always your daddy's girl...Kathy
I will miss you ALWAYS
02/21/2021
Jeanette Rodefer Day
To Ronnie,Kathy,Tim,Phyllis, Faye,each one of you we don't mean to leave anyone out we are so sad to hear of Big Ronnie passing you all are our second family we have spent so many happy times with each of you and Ronnie gosh he has watched us grow up and laughed with us and cried with us he has always had a smile and always stopped to chat he has been a loving husband,loving Dad,loving Granddad,always had time for all his family and friends,had such faith kind heart we are going to miss him him dearly we love you all may God be with you all these coming days may you find peace
So sorry to learn of the passing of my old boyhood friend. We grew up together and I will always cherish the memories of him, his brothers, and the time I spent in their home. God bless everyone.