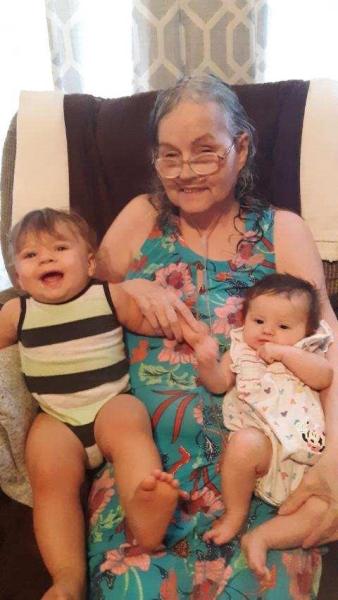 Mrs. Helen Y. Coppage, age 66, Jonesborough, passed away Thursday, February 11, 2021 at Johnson City Medical Center.
Mrs. Coppage was born in Johnson City and the daughter of the late Walter & Helen Gibson Fox. She was also preceded in death by her husband, Richard Coppage and a daughter, Elizabeth Valentine and siblings, Linda Casey, Janice Sells, Sheila Broyles, Eddie Fox and Randy Fox.
She loved her grandchildren and enjoyed watching television.
Survivors include two children, Luda Lee Valentine and Shasta Yvonne Coppage; three sisters, Jenia Saylor, Beverly Merritt and Diane Grindstaff; several grandchildren.
I am so sorry for your loss. Helen will be surely missed. We, at MyRide Jonesborough, were honored to serve her! My sympathies to the family.....
02/16/2021
Charlene MacIntyre
I just heard today about Helen's passing. As a MyRide driver, I took her to a few of her appointments. Always enjoyed her company. Sending condolences to her family.
02/14/2021
Carole and Webb
We met Helen through MyRide Jonesborough, for whom Foye is a volunteer driver. Foye was privileged to take Helen on MyRide Jonesborough's 500th ride. Very sweet, soft-spoken woman. She always made sure Foye didn't forget her homemade step to help her get in and out of the car. Our sympathies to the family.
Sorry for ure lost