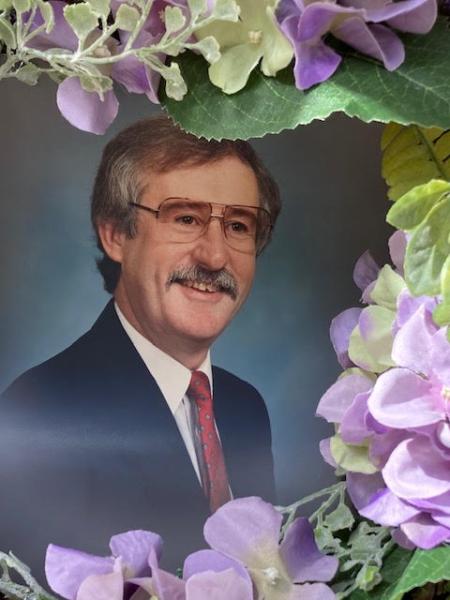 Stephen Shannon Everroad (Steve) returned to his heavenly home on the evening of January 24, 2021, at Johnson City Medical Center. He spent his last days on Earth surrounded by his wife, children, and grandchildren.
He was born an April Fool's Baby, April 1, 1943 (a charge which he gleefully carried throughout his life), in Seymour, Indiana. He grew up in Columbus, IN, a proud Bulldog and Hoosier, and attended Columbus High School, where he was part of their 1959 undefeated football team. Stephen began his college career at Hanover College before transferring to Milligan College in Milligan College, TN. At Milligan he was the president of BYKOTA and Co-Feature Editor of the Stampede. He graduated from Milligan in 1965, and then immediately began attending Emmanuel Christian Seminary, becoming part of its first graduating class in 1967.
Stephen married the love of his life, Anna Paulette Everroad, on June 19, 1966 at Colonial Heights Christian Church. There he began his ministry and his family. He was a loving and proud father to four children. He taught them to swim, to serve, and to live with passion.
His ministry began at Colonial Heights Christian Church in 1965 and continued throughout his life. He was a head pastor, a youth minister, a missionary, and an educator. Stephen was a gifted teacher. He shared that gift in multiple churches, schools, and group homes, including Altoona Church of Christ, Southern Heights Christian Church, Northside Christian School, Christian Missionary Fellowship International in Mexico City, Mexico, Blountville Christian Church, Christian Fellowship Church, and many others.
Some of his favorite things included the Vols, sports of any kind, collecting fun ties, meeting new people, singing praises loudly on Sunday mornings, eating dessert first, and spending time with his children, grandchildren, and great-grandchild.
Stephen is survived by his wife of 55 years, Anna Paulette Roberts Everroad, whom he loved immensely; daughter, Tina Nicole Everroad Sanders; son, Heath Shannon Everroad and wife, Valerie; daughter, Bambi Heather Everroad Durham and husband, Nickolus; daughter, Heidi Brooke Everroad; granddaughter, Haven Aurigema and husband, Anthony; grandson, Declan Sanders and wife, Audrey; grandsons Levi and Jared Everroad; grandson, Gabriel King; grandson, Michael Durham; granddaughter, Marley Everroad; great-granddaughter, Rosalee Aurigema; brother, Richard Everroad and wife, Toni; sister-in-law Linda Kitzmiller and husband, Denver; brother-in-law Dwight Roberts and wife, Phylis; sister-in-law Diana Roberts; brother-in-law David Roberts; as well as several loved nieces and nephews.
He was preceded in death by his parents, Leslie Bohn Everroad and Theressa Shannon Everroad.
The family will be privately gathering to honor Stephen's memory. Family and friends are welcome to email pictures, videos, and memories to everroad2021@gmail.com. Submissions will be added to a memorial website, which can be viewed at www.everroad.org.
In lieu of flowers, memorial contributions may be made to the Appalachian Christian Camp tuition fund.
"Silent night! Holy night!
Where on this day all power
of fatherly love poured forth
And like a brother lovingly embraced
Jesus the peoples of the world,
Jesus the peoples of the world."
"Silent Night" - Father Joseph Mohr