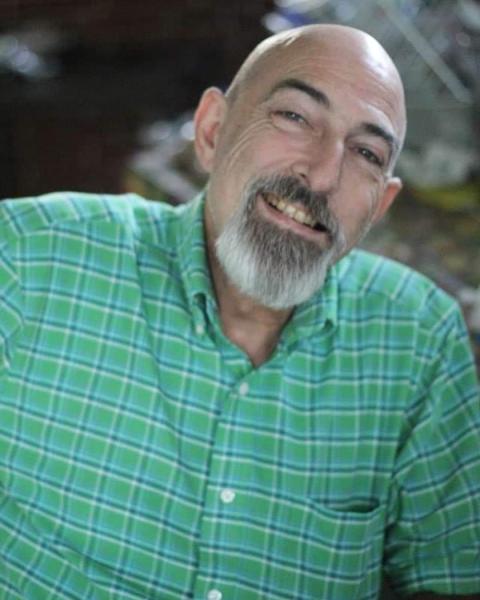 Mr. David Earl Arnold, age 68, Jonesborough, passed away Monday, January 25, 2021 at Johnson City Medical Center.
Mr. Arnold was born in Kingsport, Tennessee and the daughter of the late George & Foy Wright Arnold. He was also preceded in death by his wife, Sheila Arnold.
He was a member of Fairhaven United Methodist Church.
Mr. Arnold was an Architect.
Survivors include a daughter and son-in-law, Autumn Arnold & Tim Garrett, Jonesborough.
Memorial services will be conducted at a later date.
I worked with David for about 22 years and he & I had a lot of fun picking at one another over the years. He was always the "go to man" for making up a box to fit odd shaped items, to do the finishing touches to a presentation board, and to work on drawings & specifications. He talked to me often about his wife who he loved dearly as well as his beautiful smart daughter and the places that she worked. He was most proud of his family and what they had together. He also talked about "the Twins", his nephews, and I apologize but I remember one was named Phillip but the other name escapes me. He loved his brother and the trips he made over the years to go hunting and riding with him and the boys. He talked about his wife's family and how hard Sheila had had it growing up and the things she was able to do and see after they married. He had talked about his sisters and how he loved them. One thing I will always remember about David is the fact that he absolutely LOVED cooking and bringing one of his new creations to the office for us to try. When he had gone deer hunting which he stopped doing over the last 5 years or so, he would fix stew and bring to the office. He just loved to have people eat it and comment how delicious it was and then he would ask if they knew what they were eating. Most of the time, they would reply "beef" stew. He would laugh and say no, "venison". Then, they would usually reply, "Oh, it didn't taste wild". lol He got a kick out of that! He always said he didn't know what "wild" tasted like. David was a character. He told me sometime before he Mom passed away that she had decided she wanted me to come and stay with her. David said he told her that I had my own obligations to tend to. She would come to the office occasionally and she loved passing the time talking with me until her appointment. I have to say that David was a beloved friend and I will miss him. Over the last 5 years, he had not been well for whatever reason. I tried my best to convince him to go see a Dr. and I think once he retired, he had finally gone some. I wish he hadn't put it off so long. He worked for Ken Ross Architects for 42 years! He was a part of the firm! Even though the company has changed names and was sold, it doesn't seem right that he's not here. I am glad at least that he & Sheila are together because they loved each other so much! Its not easy when one person is left behind. So fly high David, my friend. One day, we will all be together again. Say hi to my David, now that you are there with him & Jim.
02/05/2021
Ernest D Campbell
When I moved to Johnson City from Asheville NC about 40 years ago David was one of the first people to welcome me and make me feel at home in JohnsonCity . We ended up working together for almost 20 years and worked on projects in many of the states in the Southeast . David was fun to talk with and had a great deal of knowledge on many topics . David loved his sweet wife and lovely Daughter . He talked fondly of his many motorcycle rides and hunting trips . David will be missed my his family and friends ! Thank you David for your many years of friendship .
What a loss, what a brother! He had so many accomplishments not listed. He has left in addition to a daughter and son in law, 3 sisters and an older brother. Many nieces and nephews and great nieces and nephews, and beloved cousins and one aunt. David, I will miss your weekly Sunday phone calls and asking for recipes! I loved you so.