Barbara Annetta Murray
01/31/2021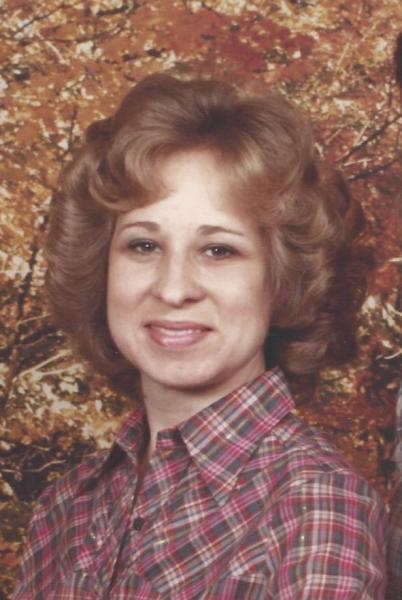 Mrs. Barbara Annetta Murray, age 69, passed away Sunday, January 31, 2021 at her residence.
Mrs. Murray was born in Elk Park, NC and the daughter of the late Neville S. & Edith Cordell Davis.
She was a member of Trinity Assembly of God and attended Jonesborough Church of God. She loved gardening and her flowers.
Survivors include her husband, James L. Murray; daughter, Donna Suzanne Hartley (Joseph); son, James Andrew Murray (Megan); sisters, Tonua Tipton, Pamela Crumley and Regina Briggs; five grandchildren, Austin Hartley, Sierra Hartley, Skylar Hartley, Kylie Murray and Maylee Murray; and many nephews and nieces.
Funeral services will be conducted Thursday February 4, 2021 11:30 AM at Dillow-Taylor Funeral Home with Rev. Mike Lusk and Rev. Ed Jefferies officiating. The family will receive friends from 10:00 to 11:30AM prior to the service. Graveside services will follow at Mountain Home National Cemetery.
Pallbearers will be family & friends.
Leave an Eulogy or Condolence for Barbara Annetta Murray
EULOGIES & CONDOLENCES
Barbara was a very precious and sweet Christian woman. i express my deepest sympathy to Jay and her entire family. Barbara will be missed by all who knew her but we all have such precious memories of her.
02/04/2021
Charles and Peggy Hensley
Our sincere condolences to the family of Barbara. All our love and prayers to the family of a wonderful woman.
02/03/2021
Pamela Kowalski RN
What is close to the brokenhearted . Psalm 34 May the Lord bless and comfort your family.
Barbara was a special lady. I enjoyed working with her and her friendship. She will be greatly missed. May God bless and comfort her family during this time.
Barbara was a sweet lady I got to work with her at jcmc and at etsu peds so sorry pam for your loss
02/02/2021
Amy and Tim tribble
Jay Suzie Andy we are so sorry to her about aunt barb I loved her so much and enjoyed being around her she would always be the one to have a prayer before dinner I will miss her something terrible please take my blessings on all of you God be with you all
02/02/2021
RAYMOND AND LINDA PERKINSON
BARBARA WAS ONE OF THE FINEST LADY I HAVE EVER KNOW.SHE WAS GOD FEARING AND LIVED HER LIFE THAT WAY.SHE WAS A WOUNDERFUL MOTHER TO THE CHILDREN AND HUSBAND JAY.WE WILL REALLY MISS HER.IF THE WHOLE WORLD WAS LIKE HER WHAT A BETTER PLACE WE WOULD HAVE.I HAVE BEEN HONORED TO HAVE KNOWN HER AND JAY.
02/02/2021
Pamela Crumley
Barb was a wonderful sister. She was always there for me when I needed to talk. She taught me alot of things but mostly to always look to God for every problem. I'll cherish the time I had with her and I look forward to seeing her again someday when we meet again in heaven.