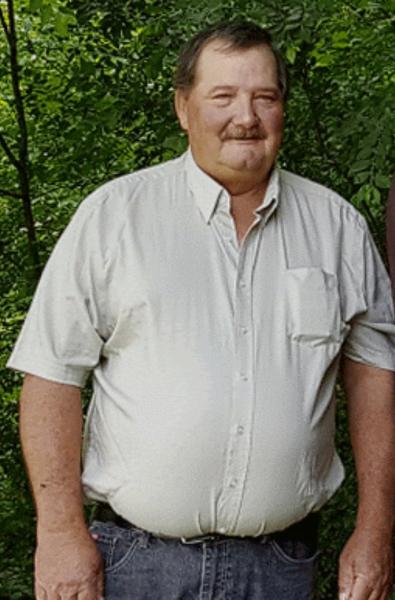 Ricky Dykes, 58, of Telford, passed away Saturday, January 23, 2021. The son of Syrl & Mary Kate Dykes, Ricky was born in Washington County on March 21, 1962.
Ricky was a great husband and loving father. He was a true outdoorsman and enjoyed fishing, telling jokes and making people smile.
He is survived by his wife, Tina Dykes, children, Ricky Dykes Jr., Diana Dykes, Rebecca (Jeremiah) Walker, Chasity (Chris) McCain, Katrina (Nathan) Frasier, Andrew Dykes, 16 grandchildren, 5 sisters and 2 brothers.
Ricky is preceded in death by his parents Syrl & Mary Kate Dykes, and brother, Alan Dykes.
The visitation will be held on Tuesday, January 26, 2021, from 12:00 to 2:00 PM at Dillow-Taylor Funeral Home with the funeral service beginning at 2:00 PM. The graveside service will follow at Fairview Cemetery.
01/26/2021
The Vance family : Jason,Laura,Dealon,Mercedes
We are sorry for your loss. He was a great man! Amazing husband and father and never met a stranger. He will be missed by so many and we all have some great memories of him. Fly high Ricky we love you until we meet again
Uncle Ricky will be missed so much by all of his family. I will always remeber him as a big jokester! We will see you again! Ricky's wife, children, and grandchildren will be in my thoughts and prayers
01/25/2021
Carol and Kevin Breuel
We are deeply sorry for your loss. He sounds like a wonderful man and we regret that we never met him. We are praying for you and your family Andrew.
01/25/2021
Jennifer Ledford
Ricky will be missed by many. He had the biggest heart and a great sense of humor! He had a passion for fishing and going camping with family!! If you had the privilege of meeting him then you had a lifelong friend and a ton of good memories. He was the best husband and friend to his wife Tina of many years, they had an amazing relationship and anyone enjoyed being around them. He was an awesome father to his children whom he loved deeply. Anyone could write pages of only good about him! We love and miss him dearly and will meet again one day.
01/25/2021
Diana Dykes Rose
To my family and friends: I had the best dad ever he was amazing and I'm going to miss him very much it already feels like needles to my heart. And I think that it pains me so bad because I wasn't always a good daughter to my father. Because was a very trouble little girl that was lost for so long. And I gave my daddy a fit when I was younger. Treated him very very badly. But as an adult I have tried so hard to make all that up to him by spending as much time with him and giving him the respect and love that he deserved then. And telling him that he leaves me an amazing stepmother that I love And that loved him. And this past year with the Covid Ive not got to see my daddy but Twice before he passed and it is killing me that I didn't get to tell him goodbye. And if I had just one minute to sit down and talk to dad I would tell him this daddy you was an amazing father to all of us kids look at us, you raised us with those hands those hard crack dry hands and the reason why you didn't get to live as long is because of how hard you work to take care of all of us to feed us to put food on the table and a roof over our heads and I want to thank you for all that you've ever done because I'll tell you the world is going to miss an amazing man husband father uncle& brother. And you left behind an amazing wife that's my stepmother that stayed so strong for you and us thru our life's and through you being sick that I know that it pains her that your not home with her anymore and she is the one that was with you day in and day out for 30 plus years so I know how bad it hurts me so I couldn't imagine what she's going through. But Thank you Momma Tina for everything and being strong for us kids and thank you for the hard work and thank you for for giving me for the crap I've given you all these years. I love you . I will always miss you daddy...