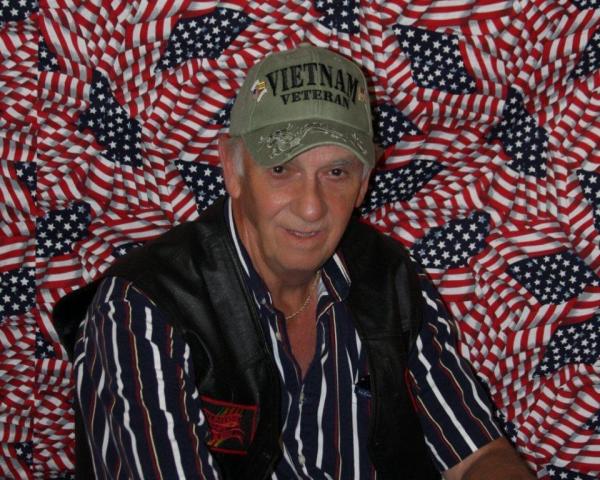 Marvin ( "Sonny", "The Marv", "Marvinski", "Pappy" and "Pop") Sorrow, age 79 of Elizabethton, TN made us laugh for the final time on January 9, 2021 departing the VA Hospital at Mtn Home, TN for his finale deployment.
Marvin was a veteran of the US Army, and was very proud of his 3 service tours in Vietnam.
The Marv or Marvinski was a retired professional of the fencing industry, having spent 35 years in sales . He loved his career and the interaction with people that it brought, customers, co-workers, and vendors alike. He thrived on making everyone smile with his off the cuff humor and flirtacious wit.
Marvin was born in Atlanta, GA on July 10, 1940 to William J. Sorrow and Della Veale Sorrow. He is preceded in death by both parents, a brother, Billy, and a sister, Dorothy.
Marvin is survived by two children, son Brad Sorrow, and daughter Robin Cornelison, their spouses Kristina and Keith, and 4 grandchildren, Matthew, Katie, and Megan Sorrow, and Lauren Cornelison.
Graveside services will be conducted 10:00 AM, Wednesday, January 13, 2021 at Mountain Home National Cemetery in the new cemetery section.
Condolences may be sent to the Sorrow family online at www.dillow-taylor.com.
Dillow-Taylor Funeral Home & Cremation Services, Jonesborough, TN 753-3821
The family request in lieu of flowers please make a memorial donation to the Wounded Warrior Project in Marvin's name.
I'm so sorry Brad. Sounds like he was a great guy. You look a lot like him.
01/12/2021
James H. and Gail Cross
I met Marvin in my second year teaching at Mary Hughes School. I taught both Brad and Robin and loved them so much. It is sad to see this obituary and realize how much he will be missed by a wonderful family. I know he was so proud of his children. We never forget his meaningful life and offer condolences to the family.
I am so very sorry. Marvin was a good man and a hard worker. He was always kind and a gentleman to me. I know he loved his children because he would have a sparkle in his eyes when he talked about them. I know you are going to miss him, but he will live forever in your memories and heart.