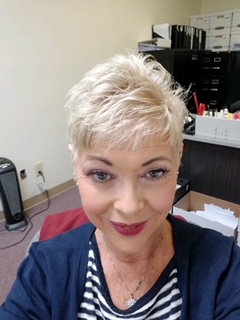 Mrs. Sheila Kay Helton Arnold, age 67, Jonesborough, passed away Thursday, January 7, 2021 at her residence.
Mrs. Arnold was born in Morristown, TN and the daughter of Alice Shockley, Morristown and the late Warren G. Helton.
She was a member of Fairhaven United Methodist Church.
Mrs. Arnold was a Case Manager at Dawn of Hope.
In addition to her mother, survivors include her husband, David Arnold, Jonesborough; daughter and son-in-law, Autumn Arnold & Tim Garrett, Jonesborough; brothers, Bobby Helton (Alice) and Steve Helton (Kathy), all of Morristown; sisters, Shirley Sullivan (Dan) and Sharon Lemmonds, all of Morristown; and several nephews and nieces.
Memorial services will be conducted at a later date.
01/15/2021
Carolyn Thomas
Dave, My dear friend. Sorry to get back in touch with you over such a sad occasion. I remember you speaking so fondly about your wife at the office. It was enduring. My thoughts and prayers are with you and your family.
01/14/2021
John and sandy Thomas
David and autumn, we were saddened to hear of Sheila's passing. We remember her living life to its fullest. Always bubbly kind and positive. Praying strength and peace for you and autumn. John and sandy
Sheila was my dear coworker & friend! Sharing an office, sitting just a few feet apart for nearly 20 years, we became like sisters in many ways. Sheila was a "girlie girl. She loved her jewelry, handbags, make-up & nails. Her many different hair colors & styles left me looking forward to Mondays as I never knew what Sheila was going to come up with next. Sheila dedicated 37 years of her 67 years caring with People with intellectual and developmental challenges. Many referred to her as "Mama Sheila". Autumn- your Mother lived her life to love and provide for you. You were her whole world, her "Tootie Mae". Your Mom always told me that life here on Earth was just a vapor in time compared to eternity. I have no doubt she is watching over you now and always.-- Amber Cox
01/12/2021
Dorothy Witt Hicks
So saddened by the news of Shelia passing. We went to school together as children at Witt Elementary. Always nice to me.
You will be missed. Don't worry about David or Autumn, I'll watch out for them. You've been my friend since sixth grade and my brother's wife for almost 50 years. You are at peace, give hugs to our loved ones that proceeded you.