Nora Bell Walls
01/08/2021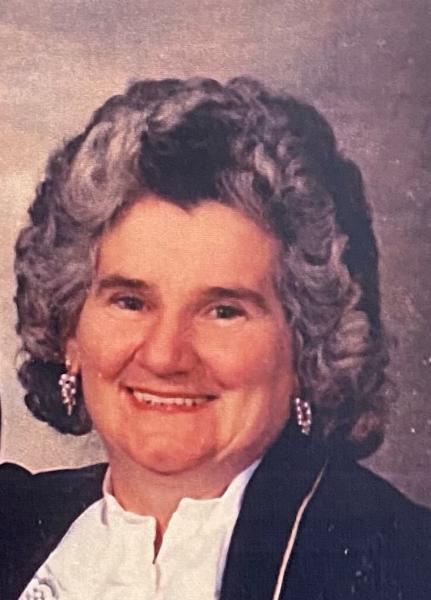 Nora Bell Walls, age 83, Johnson City, passed away Friday, January 8, 2021 at Johnson City Medical Center.
Mrs. Walls was born in Washington County, daughter of the late Lem and Savannah Slagle. In addition to her parents, she was also preceded in death by her husband, Willard Walls; daughter, Mary Etta Walls; son, David L. Walls; and several bothers and sisters.
Left to cherish her memory are her daughters, Alice Dugger and Anette Tittle; grandchildren, Heather Mullins (Randy), Justin Tittle (Elizabeth Lyrik), Johnny Casteel (Vickie), Bruce Casteel (Paula); great granddaughter, Gabby Casteel; great grandson, Cameron Casteel brother, John Slagle; and sister, Dorothy Norris.
A graveside service will be held 1:00 PM, Monday, January 11, 2021 at Speedwell Cemetery.
Leave an Eulogy or Condolence for Nora Bell Walls
EULOGIES & CONDOLENCES
01/12/2021
Kenneth and Sharon McCourry
Have some good memories of Nora prayers and hugs Sorry we could not be at the service Rest In Peace Nora bell
01/11/2021
Connie Sneed little
Nora was my grandmother's half sister. My grandmother was Vadie Slagle Garland. I remember Nora she visited mamaw and my mama Shirley and us would go visit great grandpaw and great grandmaw Savannah. Nora always stood out to me because she was so sweet to me. I'm sorry for your loss and I know it's a big family but each one is precious and so missed. God bless
01/11/2021
Cathy (Slagle) Qualls
I'm saddened to hear of Aunt Nora's death. I have many great memories of her.
01/11/2021
Cathy (Slagle) Qualls
My thoughts and prayers to the family.
01/10/2021
Chris Story & Sarah Edmondson (Mom)
Alice and all the Family and Friends sorry for your loss you all are in our thoughts and prayers
01/10/2021
Trish (Slagle) Atkins
My condolences to the family of Aunt Nora Bell. Nory, as grandma called her, was a part of many happy childhood memories. Prayers for comfort for the family.
01/10/2021
Nioka Birchfield
Nora bell was a hoot I will always have great memories of her condolences Alice I will keep all yall in my prayers
01/09/2021
Belinda Brannon
So sorry for your loss. My thoughts and prayers are with the Nora Bell family.
01/09/2021
Sam and Jaynell Slagle
So sorry to hear of Aunt Nora's passing. Love to all the family. ❤❤