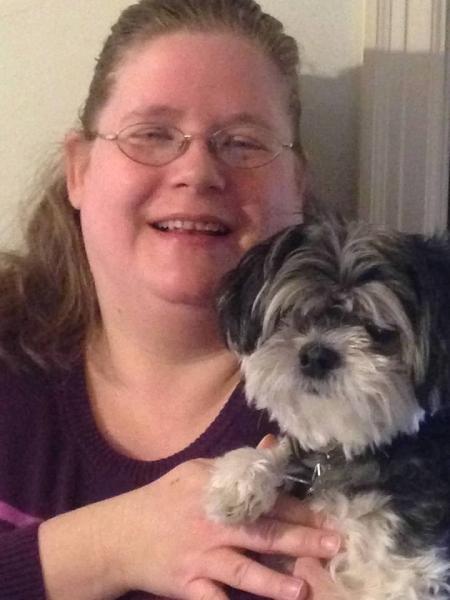 Aneita Gayle Carr, 44, Johnson City, went home to be with the Lord on Sunday, January 3rd.
She was a lifelong resident of Washington County, and a 1994 graduate of Daniel Boone High School.
She had a loving heart and enjoyed contributing to her community through volunteering at the Jonesborough Public Library as well as other various endeavors. A member of Covenant Presbyterian Church, she also attended Knob Creek Church of the Brethren and enjoyed spending time with her two fur babies, Thor and Muffin.
Aneita was preceded in death by both her father A. Blaine "Butch", and her mother Harriette.
She is survived by her brother Blaine (Abigail) of Ashville NC, and brother John (Kayla) of Kingston Springs, TN along with numerous family and friends.
Due to the covid-19 pandemic there will be a service at a later date.
In lieu of flowers, donations may be made in her honor to the TN Donor Services at https://tds.dcids.org/financial-contribution.
01/12/2021
Mark and Kathy Shelton
I taught Aneita in the 8th grade. She was one of the sweetest caring and loving students I've ever had. My wife Kathy says the same thing. She love the nickname I gave her (Auto). Even after she graduated high school she love for me to call her Auto. We also appreciate her mother Harriet for being such a wonderful mentor to our daughter Jessica when she was at Boone. Earth's loss is heaven's gain!
Dear Blaine & John, I am so sorry for the loss of your sister. My heart and thoughts are with you. With love - Leah, Jay & Henry
I am so sorry to hear of Aneita's passing. I was her third grade teacher at Boone's Creek Elementary, and I dearly loved her. She will always be remembered fondly.
So saddened to hear of Aneita's passing. I was Aneita's geography teacher at Daniel Boone High School where I worked with her mother Harriet. My wife and I worked in WCEA with Harriet. Our thoughts and prayers are with your family.
I worked both front desk and with the children at the Jonesborough Library for many years. Aneita was so special and kind to everyone. We were all shocked at her passing and will miss her greatly. Sincere condolences to her family.
Blaine and John: So sorry for the loss of your sister. Aneita was a special person who managed to thrive through many challenges with the help of her family. With much love and heartfelt sympathy, Joan
01/10/2021
Doctor Steve Webb and Donna Webb
Sorry for your loss. Good friend and patient. I know you will be missed. Steve and Donna webb
Blaine and John, I'm so saddened by your loss. I babysat her almost from.the day she came home ftom.the hospital. All of you are part of my family and special to me. Narrow the used to tell she trusted me with her life...you 3 children. I always thought if all of you as mine. If there's anything at all that I or Debbie can help you with, please let me know. You have our deepest condolences. Love, Judy Adams and Debbie Adams Feathers Judy