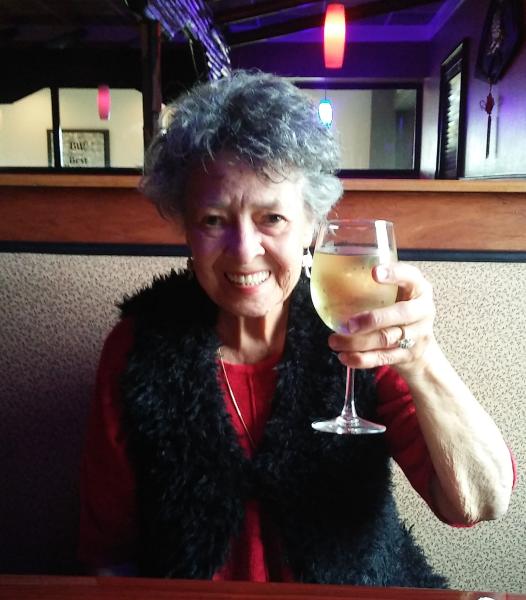 Shirley Ann Ku'uLeiAloha Mahnken Hambrick, age 83, passed away on Monday, December 21, at Four Oaks Healthcare Center in Jonesborough. She died peacefully in the care of her daughter, Reece Barringer, and son-in-law, Gene Barringer. Shirley was born August 21, 1937, in Honolulu, Hawaii, the daughter of the late William and Louise Mahnken. She was also preceded in death by her son, Clyde Thomas Roberts, Jr., and grandson, Dustin Mahoney.
She was a member of Jonesborough United Methodist Church, where she helped with the nursery and was a member of the Good News Sunday School Class. She retired from Pepsi Beverages Company in Johnson City, Tennessee.
Survivors include her daughter and son-in-law, Reece and Gene Barringer (Jonesborough); son and daughter-in-law Anthony and Janice Roberts (Northfield, Minnesota); grandchildren, Bradley (Annie) Barringer (Johnson City) and Joseph Barringer (Johnson City), Abby Roberts (Amsterdam) and Naomi Roberts (Northfield, MN), Bethany Roberts (Jonesborough), and great-granddaughter, Rose Barringer (Johnson City).
Shirley was a gentle, generous, supportive, and loving soul who chose positivity and saw the best in people and circumstances throughout her life. She adored the sun, gardening, and social dancing. She was a member of and loved participating in the Jonesborough Senior Center. She also appreciated her extended 'Jonesborough' family including the Tuesday Garden Club and the Schubert Club.
A special thank you to Four Oaks Healthcare Center of Jonesborough for the outstanding care, love, and compassion they have shown during Shirley's last years. Gratitude also for Avalon Hospice Care during her final days.
Due to the pandemic, funeral and memorial services will occur at a later date.
In lieu of flowers, the family suggests that memorial contributions be made to the Center for Dementia Research (http://cdr.rfmh.org/support.html).
01/02/2021
Judy garland FOHC
It was a blessing to know Shirley and to see that beautiful smile.i will miss you sweet lady.
01/02/2021
Billy B. Stoots
Worked with Shirley at Pepsi Cola. She was the sweetest lady and friend to me. She would call me on the job and say Bill you have a call in needing Pepsi service. Yes go get if i was close or next day. will miss her sweet smile. God bless the family
01/01/2021
Craig Anderson
So sorry to hear of Shirley's passing. I so remember as a child, her making candy apples for Halloween.
01/01/2021
Melissa Williams
Reece, my condolences on the passing of your sweet mother. You and I met years ago as my mom, Dorothy Williams, worked with Shirley at Pepsi Cola. Shirley was a joy to all who knew her. Peace of Christ to all Melissa
01/01/2021
Deborah Beverly
My sincere condolences to Reece and family! I had the opportunity to meet her one day while she was out with Reece. Reece shared her mother's life and love with us! My fondest memory will forever be the picture of Reece dressed in Hawaiian attire outside the window of her mother's room! Absolutely immeasurable love between those two! May God's love comfort each and every one of you during this most difficulty time! Memories last forever! Much love, Debi
I'm so sorry to hear of your Mother's passing. Thank you for sharing her journey with us through your FB posts (loved the hula). She was so fortunate to leave such a legacy of love.
Thinking of you and your family during this time. ❤️
I am so sorry to hear of Shirley's passing. She was a beautiful person and a great friend. My husband worked at Pepsi with her and he thought the sun rose and set in Shirley. His name was Louis McKee, they all called him Popeye. My son is Director of maintenance at 4 Oaks. He loved Shirley dearly and checked on her everyday. He loved to see her smile, as did I. Again, I am truly sorry for your loss. We will get to see that smile again one day. May God Bless you all and bring you comfort.
Shirley was a light in all of our lives. We hope you and yours find strength and peace. Much love, Mary, Scott, Alex and JP