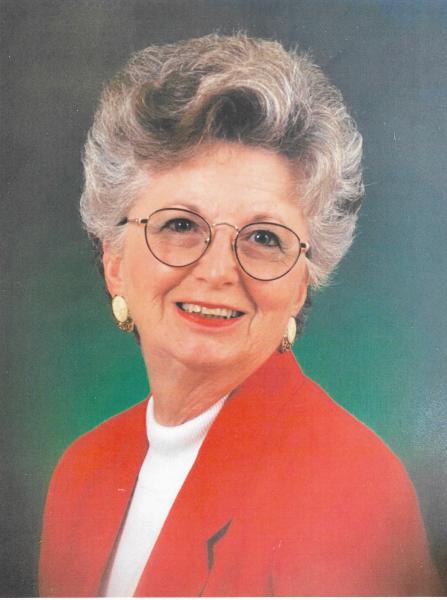 Mary W. Ward, 92, Limestone, went to see Jesus on December 23, 2020.
She was born on November 3, 1928 in Old Butler to Glenn Glasco Walker and Leona Lou Dugger Walker. In addition to her mother and father, she was preceded in death by her husband and love of her life Ernest Ward, and brother George Walker.
She is survived by her devoted son, Jim (Tonya) Ward of Limestone; Granddaughters Brittany (Jacob) Adkins, Erin (Seth) Birchfield; Great Granddaughter Ellen Adkins; Sister-in-Law Wilda Walker, Gray, TN; Nephew Kent (Dana) Walker, Jonesborough, TN; Great Nieces Morgan Walker, Nashville, TN and Georgia Walker, Asheville, NC; Cousins Patsy Greene, Limestone, TN, Cyrus McQueen, Limestone, TN, Danny Greene and Lisa Greene, Knoxville; and her special Corgi companions Mooch & Pooch whom she loved dearly.
Mary was an amazing cook, loved gardening, and working in her flowers, most of all she loved spending time with her granddaughters and spoiling them through the years, and then her great-granddaughter who would make her face light up every time she saw her.
She had such a servant's heart for all those around her. She cooked many meals for people in the community. Mary was raised in Old Butler, TN and graduated from Watauga Academy and Steed College where she received her Associate Degree in Secretarial Science. She was one of the founding members and served as secretary for the Butler Museum. She also produced the Butler Museum Newsletter for many years.
Over the years, Mary was employed at West View Elementary, Hannah-White, Attorney Jud Thorton, Aerojet, and then retired from Burton Rubber as an Administrative Secretary.
Mary was a member of Salem Presbyterian, where she arranged flowers and was active for many years, and also attended New Salem Baptist Church in the last several years.
We want to thank Mary's very special devoted friends Darlene, Linda, Pam, Brenda and Jennifer; as well as the nursing staff of Amedisys Hospice, Elizabethton - with special thanks to Ashley and Pam, and Visiting Angels.
Active pallbearers will be Kent Walker, Jacob Adkins, Seth Birchfield, Kenny Adkins, Bill West, and Mike May. Honorary pallbearers will be Tommy Bailey, Terry Bailey, Santo Cicirello, Larry Lane, Haynes Dugger, and Don Bryant.
There will be a private family viewing at Dillow-Taylor Funeral Home with Pastor Craig Ponder and Mr. Santo Cicirello officiating. A graveside service will follow 2:00 PM, Monday, December 28, 2020 and burial at Happy Valley Memorial Park in Elizabethton.
In lieu of flowers donations can be made to Salem Presbyterian Cemetery Fund, 122 Crawford Road, Telford, TN 37690 or New Salem Baptist Church Cemetery Fund, 421 Lester Snapp Rd, Limestone, TN 37681.
01/02/2021
David and Sandra Holt
So sorry for your loss. Please know that you are in our thoughts and prayers.
12/31/2020
Christine and Danny Keys
We were saddened to learn of Mary's passing. She was a dear friend. She personified all the traits of a gentle lady. Loved her delicious dishes she brought to fellowship dinners and her beautiful altar flower arrangements she supplied for Salem church. Our hearts go out to Jim and family.
12/28/2020
Jim Mason - Burton Rubber
Fond memories of Mary from my early days at Burton rubber in 1980 - gracious welcoming lady- she was a wonderful gift to all who had the privilege to know her - always enjoyed being with her - she deserves all the blessing that she will receive
12/27/2020
Angel Banner-Perkins and family
So very sorry for your loss. Keeping your family in our prayers as you go thru this difficult time. Cherish the sweet memories and continue on in the hope that someday you will meet again.
12/27/2020
Alda J Kennedy
Sorry for your loss, our sympathy to all the family, Love in Christ Daniel & Alda Kennedy
12/27/2020
Pam and David Shanks
So sorry to heard of your loss Your mother was a great lady You are in our prayers. God bless your family during this difficult time
12/26/2020
James&Tina&TJ McCracken
We are so sorry for your loss . She was a very special lady and will be truly missed . Are prayers are with you and your family !!
I am so sorry for your loss. Mary was a great lady. I feel honored to have known her.
12/26/2020
Susie Gillis Bennett
So sorry dear family, sending love and prayers to you all. Love, Susie