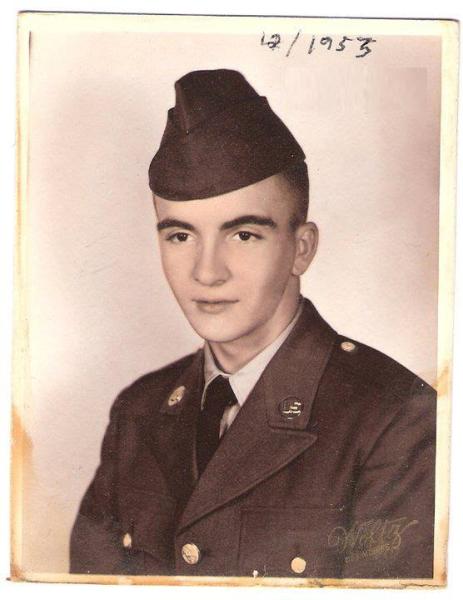 Loving father and Papa, Jerry Wayne Oaks Sr, 82, of Johnson City, passed away on December 23rd, the evening of his birthday, at Johnson City Medical Center.
Born December 23, 1938 in Johnson City to Dorothy and Lonnie Oaks Sr., Jerry served his country for 8 years in the United States Army Reserves from 1955-1963 and became a carpenter by trade after his time in service. Jerry married his wife, Julie, in April of 1970 and loved her faithfully until her passing in 2016. Together, they are survived by 3 children; Nicole Martin of Johnson City and husband John, Nick Oaks of Johnson City and wife April, and Chris Oaks of Clovis, New Mexico and wife Megan, and 7 grandchildren; Topher Oaks, Cannon Oaks, Mela Oaks, Elijah Oaks, Dean Martin, Abigail Oaks, and Cole Martin. Jerry was a member of Boones Creek Baptist Church.
Along with his children and grandchildren, Jerry is survived by siblings Betty Fernandez (Sam), Kathy Feininger (Dave), Lonnie Oaks, Jr. (Sharon) and two older children from a previous marriage, Jerry Oaks Jr. and Sherry Oaks. He is preceded in death by his parents, sister Shirley Gulick, sister Edith Novak and his loving wife Julie Oaks.
The graveside service will be held on Tuesday, December 29 at 11:00am at Fairview Cemetery. The family requires any attendees to wear a face mask or covering and practice social distancing.
I know the feeling when you loose a parent. Jerry might not be here physically, but he will always be in your heart. Look up in the sky, he's listening, and so is Julie. Just think about Julie and Jerry reuniting again somewhere in the starts.
Such a sweet and loving father grandfather and friend. I'm so sorry for the loss of this kind man. He sure did love his family so very much. I love you all very much
12/27/2020
Pamela Compton
Jerry was a wonderful man. He will be greatly missed.
12/26/2020
Mr & Mrs Phillip Bishop
We are so sorry for your loss