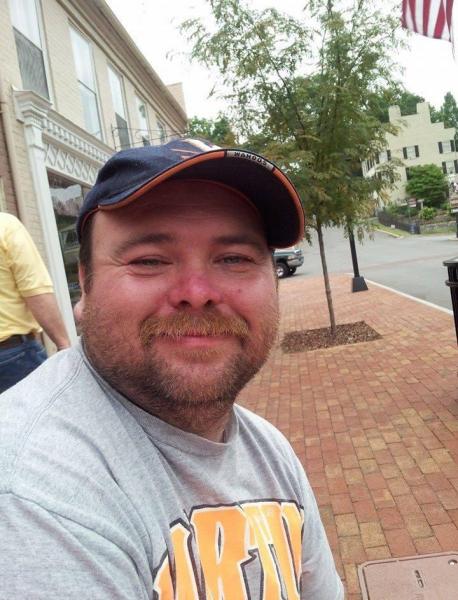 Mr. Michael A. "Tony" Clark, age 41, Jonesborough, passed away Tuesday, December 22, 2020 at Franklin Woods Community Hospital.
Mr. Clark was born in Washington County and the son of Michael G. Clark and Sharon Honeycutt King.
Tony enjoyed children and was a kid himself that enjoyed life.
He was preceded in death by a step-sister, Gigi Kropla.
In addition to his parents, survivors include his sister Amanda Jones, step-mother, Cheryl Clark; step-father, Ricky King; half-sister, Jessica Jackson; half-brother, Jimmy Jackson; step-sister, Amanda Combs; and many aunts, uncles, cousins, nephews and nieces.
Graveside services will be conducted 2:00PM Tuesday, December 29, 2020 at Washington County Memory Gardens.
Pallbearers will be family & friends.
Tony was all so married . To a wonderful woman the woman who loved him so much . They where married for 13 years and seperated for 11 years couse of his familey he will be missed by her and his inlaws
01/04/2021
Pamela Shelton girlfriend
I love Tony sooooooo much in my heart forever and always in my heart I will take it where ever I go and he will be miss in my life and he had crush on me since 4 years in high school. I've been his girlfriend 2 years . I will remember our share and love each other. Good times we had for each other. He was very very protect of me around man and other bullying people to me. I love u honey my heart is will u till we be together again in heaven.
01/01/2021
Steven Whitaker
Toney was a awsome person. He will truley be missed. I'm so sorry.
12/30/2020
Vanessa Proffitt
Tony was such a sweet guy. He always had a smile and always stopped and spoke to me no matter how busy the day was. Prayers for the everyone for comfort and peace.
12/29/2020
Charles A Bradley
Tony was a kind-hearted guy, .He always had a smile on his face, and liked to be jolly, light-hearted in talking as much as he could. Tony will be missed, I'm sure. Sorry for the families loss.
12/29/2020
Levon and Darlene Hilton
So sorry for your loss. Words cannot take away your sorrow,but I pray you will find peace.
12/28/2020
Collette Bowman
Tony was a sweet person who was always smiling and friendly to everyone don't think he ever saw a stranger. I send all the family my sincere condolences on a life cut short too soon Rest In Peace Tony!
Sorry for the loss of your son and brother he was always fun to talk to when I seen him out I will miss seeing and talking to him
12/27/2020
William&Angie Crawford
I knew Tony for many years. He was a great person so fun and loving. My husband worked with him for some time years ago. He also thought the world of him. He will never be forgotten. Sending prayers to his family.
12/27/2020
James & Margarett Coggins
Tony was a pleasure to have in our home. We always enjoyed his visits and he seemed to enjoy been with us. Glad we got to talk in less than a week before he got sick. We were not prepared for him to make this trip so very soon. Tony will be missed by many and Buck will miss him going to see different members of his family. We loved you Mr. Tony.
12/26/2020
Jessica jackson
I love you tony with all my heart life will never be the same without you