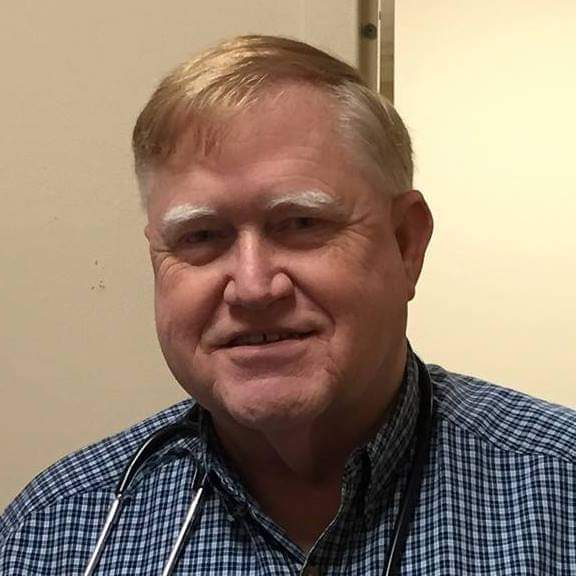 Louie 'Glenn' Adkison went home to meet his heavenly Father Friday, December 18th, 2020, surrounded by his children. He was born in Geneva, AL, on Sept 22, 1948, the son of Rutherford Louie Adkison and Jewell Adkison McCullough. He was also preceded in death by his brother, Joe Adkison. Survivors include a daughter, Shara Adkison Gilreath married to Tracy Gilreath; and son, Michael Glenn Adkison; brother, Keevan Adkison married to Colletta Patterson-Adkison; grandchildren, Cierra Sloop married to Matthew Sloop and Hannah Gilreath; mother of his children Karen McClendon Adkison and his beloved dog and horses.
Glenn was a United States Air Force Veteran and proudly served his country for 4 years. He received his degree of Physician Assistant from the University of Alabama and served his career with the Veteran's Administration hospital in Johnson City, TN. Glenn was a healer. He derived immense pleasure from going to his work and treating his beloved patients. Above all he enjoyed helping others. He always put others before himself. He was quiet, reserved, and thoughtful. He never wanted credit for his good deeds. He loved his horses and his dog like they were his children. He was a great provider for his family and always fulfilled his responsibilities. His family never went without. He was very dependable and a good friend to many. Lastly, he was a man of faith, and always put Jesus first. His last words before going on the ventilator were that his final wish was to go to heaven; and he expressed how much he loved our Savior Jesus. He is now in the eternal splendor and warm embrace of Christ. He was loved and he will be sorely missed. He is now enjoying his inheritance in heaven with his family and all of the dearly departed.
Services will be held at Johnson City Church of God on 1908 Indian Ridge Road, Tuesday Dec. 22nd officiated by Rev. Bryant Collins and music by Glenn's grandchildren. Receiving friends from 5:00 to 6:30 pm with the funeral services beginning at 6:30 p.m. The graveside service will be held at Mountain Home National Cemetery on Wednesday, Dec. 23rd at 11:00 AM
The Adkison family has requested that in lieu of flowers, donations be sent to Michael Adkison at 226 Rauhof Rd., Telford, TN 37690 for the care of Glenn's rescue horses.
12/22/2020
Becky Inabinett
Glen was a good, honest and kind friend. I will miss him from now on. My deepest sympathy goes to all his family.
12/22/2020
Roger and Leigh Espinoza
You will be missed, but, we will see you again. A wonderful heart and care for God's Children. Such an Honor to be around you.
I am saddened to hear of Glenn's passing, he was as friendly and congenial a person, as patient and doctor, as I have had the pleasure to work with and serve in my time as his pharmacist. Blessings be on the family.
To Mike and the whole family, I'm praying that during this time of pain that the Lord would make His presence more known to you , that He would be the God who walks on the water to meet you in the middle of the storm. May He comfort and strengthen you all. Love ya all, God bless.