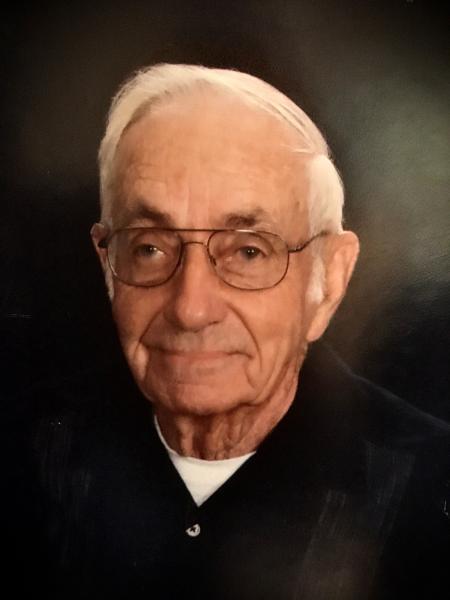 David Leon May, age 80, Jonesborough, passed away on Tuesday, December 1, 2020, at Johnson City Medical Center after a lengthy illness.
A native of Oliver Springs, Tennessee, he moved with his family to the Jonesborough area with his dads logging business in the mid 1950's. Dave is the son of the late Sam May Jr. and Atlas (Gaylor) May. He was a member of Seviers United Methodist Church. He was employed at Stowers Machinery from 1969-1984 and from 1987-2002 when he retired. He enjoyed his retirement with regular fishing trips, daily honey-do lists and family time.
Dave is preceded in death by his parents. Dave leaves behind to cherish his memories his wife of 57 years, Wilma "Sally" Decker May, son, David Wayne (Angie) of Jonesborough, daughter, Angela Michelle May-Bennett (Mark) of Jonesborough, grandson, David Jacob May (Jenna) of Franklin, granddaughter, Haley Michelle May (Fiancé Wesley Wunderlin) of Jonesborough, two brothers, Allan May of Erwin and Larry May (Alisa) of Supply, North Carolina, sister, Leesa May Tibbs (Jim), Jonesborough, and several nieces and nephews.
Pallbearers will be David Wayne May, David Jacob May, Mark Bennett, Larry May, Allan May, Jim Tibbs, Michael Byrd, Sam May, and Tom Parham. Honorary pallbearers will be Jim Decker, Brian Woodfin, members of Seviers United Methodist, friends and extended family.
Graveside services will be held at 2:00 PM on Sunday, December 6, 2020, at Seviers Cemetery, Highway 107, Jonesborough. Rev. Rich Mullan will be officiating.
For those wishing to go in procession to the cemetery, please meet at Dillow-Taylor Funeral Home by 1:15 PM.
The family requests that everyone wear a mask and abide by social distancing guidelines.
In lieu of flowers, donations can be made to Seviers Cemetery Fund in care of Angela Bennett, 953 Highway 107, Jonesborough, TN 37659.
12/23/2020
B.C. Gillenwater Sr and Jr
I'm very sorry to hear about the loss of Dave May, he was a good friend of ours, praying for the family.
12/10/2020
Sheri and Joe Lunceford
I am so sorry Sally for your loss. I will keep you and your family in my prayers.
To Sally & Family: I am so very sorry for your loss. David was a sweet man who would help anyone who needed help. He will be missed by all of us. We will meet him in heaven one day and what a rejoicing that will be. Prayers for Sally and all his family and friends. May God surround you with His comfort and Peace.
12/04/2020
Danny and Kelly Edens
David,Angie, Angela, and family, We are so sorry for your loss. We are keeping you all in our prayers. May the Lord surround you and bless you with His peace that passes all understanding.
Angie & Mark, I hope the loving memories of your dad provide comfort during this difficult time and beyond. Praying for you and your family.
David & Angie , I am so sorry for your loss. Prayers for your family .
Mark and Angie - I was so sorry to hear about your "Dad" and "Dad- in- law" I remember seeing great pictures of you fishing with him! Remember this....Death takes the body; God takes the soul; Our minds hold the memories; Our heart keeps the love. With sincere sympathy. Scott and Joyce Selph, Tucson, AZ
12/03/2020
Sam and Jessica Dixon
We are so sorry for your loss Angie and Mark. We are praying for you guys.
So sorry for your loss Sally! God bless you always!