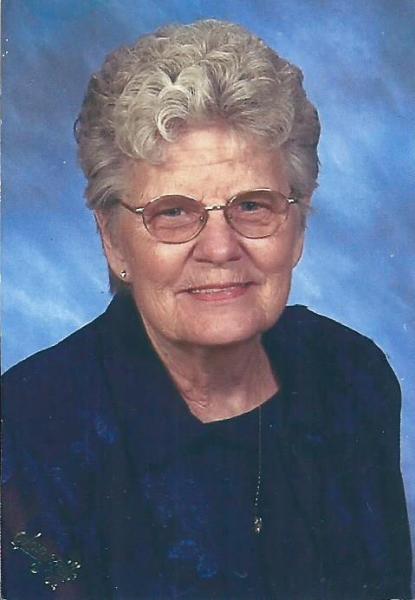 Lou Ann Lowe, age 86, Jonesborough, died Monday, November 16, 2020 at the Johnson City Medical Center with her daughters by her side. Heaven has gained a special Angel and her beautiful smile will be missed by many.
Mrs. Lowe was a native of Wise County, Virginia and the daughter of the late Robert Lee and Cinda Kilgore Hash. Preceded in death by her husband, Jack Lowe, brothers, Delbert Hash, Ray Hash, sisters, Nora Mattingly and Thelma Bolling.
She was an active member of Mt Zion Baptist Church where she served on the Ladies Circle serving her famous macaroni & cheese and homemade rolls. Her hobbies were jigsaw puzzles, word search puzzles, collecting bears and eating.
Survivors include daughters, Vickie Shelton (Rick) and Becky Carlton (Jeffrey); brother, Carles Hash (Jennie), Wise, VA; sister-in-law, Juanita Hash, Wise, VA; special niece, Joe Ann Rose (Kenneth), Coeburn, VA; sister-in-laws, Phyllis Sliger and Dorothy White; special other nieces and nephews; and special friends, Joyce Bailey and Mary Kate Nelson.
Graveside services will be conducted 1:00 pm Friday, November 20, 2020 at Mt. Zion Cemetery with Pastor Jamie Ferguson and Pastor Brian Nulf officiating.
Pallbearers will be Wayne Taylor, Keith Toth, Tim Ford, Doug Garland, Allen Pierson, and Kyle Blankenship. Honorary pallbearers will be Jeff Coggins, James Stroupe, Fred Kemp, Rex Taylor and Rick Campbell.
Memorial donations may be made to Mt. Zion Baptist Church Building Fund 284 Mt. Zion Church Rd. Jonesborough, TN 37659.
Sorry for your loss. Prayers for you and the family.
My heart is saddened for Lou Ann's family and friends. She had the heart of a giver and God's light was evident in her smile and laugh. I will always be grateful for the love and special care she gave Mom. She picked her up for church, cooked meals for her, did things for her, and was a cherished friend. She put "Little Debbie" oatmeal pies to shame with " Little Lou Ann" oatmeal pies!! Vicky and Becky, we were blessed with Mother's that lead by example. My sincere love and condolence. Hold her memories tight and continue her legacy. She will be missed.
11/19/2020
Randall and Teresa Mosley
Sorry for your loss. She was a wonderful person, the world needs more people like her. She also was a great friend to our Mother. Her smile will be missed by all.
11/19/2020
Carolyn Broyles and Family
Dear Becky and family, My heart is filled with sadness for your loss. Please accept our deepest condolences and know that our thoughts are with you during this time. Luanne was a most remarkable woman and I will never forget her and her sweet smile. How fortunate we all are to have known her. Every homemade role that she made was filled with love for others. She will be missed.
11/18/2020
Alan and Karen Self
So sorry for the loss of your mom. I remember her back in my days at Hardees when I worked with Becky. She was always so sweet and precious!
11/18/2020
Lin and Ron Tanguay
Ron and I will be praying for you and your family. Its never easy loosing a love one. May God bless you all. Lin and Ron
I'm so sorry for your loss Carry all those precious memories in your heart and know you have a very special angel watching over you
I will miss this sweet lady with such a beautiful smile. Thought & prayers are with the family.