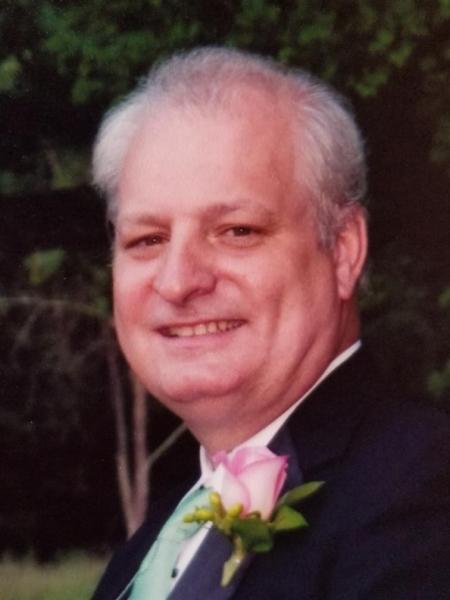 Paul "Clayton" Campbell, Jr. 62, of Johnson City, passed away unexpectedly, after a brief illness on Friday, Nov. 13, 2020.
Mr. Campbell was a native of Washington County and was preceded in death by his parents, Paul C. Campbell, Sr. and Neva J. Campbell.
Mr. Campbell was a member of the Limestone United Methodist Church and had served as a lay minister.
Mr. Campbell was a real estate appraiser for 40 years. He graduated from East Tennessee State University in Dec 1979 with a B.S. Degree in "Real Estate" and he never deviated from his chosen career path. Early in his career, he worked for the State of Tennessee and later worked with Warren Vest & Associates. Later, he started his own business, Campbell & Associates, which he ran since the late 1980's. He only closed his laptop and "retired" after receiving the sudden diagnosis of an advanced cancer.
Through the years, Mr. Campbell has been active in various business and real estate groups and was well-known in the lending/financial community.
Clayton loved his family and was fiercely loyal to those he loved. He was known as an all-around "good guy" and was an active and social person. He loved all sports, especially UT Football and ETSU Basketball. He reveled in traveling to NCAA basketball tournaments, back in the "glory days" of the late '80s and early 90's. He loved traveling and had been on several cruises and to Spain, but he was just as happy going to Gatlinburg or to Blowing Rock. Clayton just wanted to be there, wherever "there" was and to be a part of activities with his family and friends. He had a knack for making home décor such as wreaths, and was a whiz at tying beautiful bows. He loved good food, specially a well-cooked steak or tasty barbecue. He enjoyed cooking good food and sharing it with others.
Survivors include one brother, Dwight Campbell and partner Sam Fullen, and one sister, Carole Ann Campbell and Brother-in-Law, Jeff Smith as well as long-time special friend, Viola Verran. Other "Special people" are Jason Thompson, Tyler Thompson and McKenzie Thompson.
Pallbearers will be: Jason Thompson, Tyler Thompson, Beau Long, Bill Hunt, John Hunt, Dewey Hope, Timmy Hensley, Jimmy Balding and David Campbell.
Visitation will be at Dillow-Taylor Funeral Home in Jonesborough TN from 3PM to 7PM on Monday, November 16, 2020. Graveside funeral will be at URBANA CEMETERY at 1PM on Tuesday with Rev. Garland Long officiating. Friends and family may meet at Dillow-Taylor Funeral Home to go in procession at 12:30 pm Tuesday.
Those wishing to make charitable contributions can donate to THE LIMESTONE FIRE DEPARTMENT, P.O. Box 5, Limestone, TN 37681.
Due to the COVID-19 Pandemic, family request no food or visits to the home. Thank you so much for your understanding.
So sorry to hear about Clayton. My sincere condolences to his family. I worked with him with the state after he graduated from ETSU. He was a good man and a joy to work with. May he Rest In Peace.
My sincere sympathy to Carole Ann and Dwight. Clayton will surely be missed by his friends and family. The Campbell's and Lewis's have had a longtime friendship for at least two generations. You are in our thoughts and prayers.
I'm so very sorry to hear about Clayton..I'm just now finding this out. He was a true gentleman and I had the utmost respect for him! I've known him many years as a fellow appraiser! I'm sorry I didn't make visitation and will not be able to attend the graveside service. Rest in peace, Clayton! My prayers and condolences! A great, all-around guy!!
11/16/2020
Larry and Ginny Crum
So sorry to hear about Clayton may god be with you during this time prayers for the Family!!
11/15/2020
Wassan Broyles
Sorry to hear about Clayton. I haven't seen him I guess since high school but the Cambell's have been a part of the Limestone community for as long as I can remember. Our heartfelt condolences go out to all the family and friends. May God bless you guys now and always, Wassan and Vickie Broyles.
11/15/2020
Donna Smith Rowland
I am so saddened to learn of Clayton's passing. He was a kind and generous man who will be missed. Prayers for Carol Ann and Dwight and the rest of the family.
11/15/2020
Patsy Pugh Denton
Carol & Dwight, My thoughts and prayers are with you all during this difficult time. He was such a sweet guy. Take care.❤❤
11/15/2020
Carolyn Powell Jeffers
To all the family, I am saddened to hear of Clayton's death. You are in my thoughts and prayers. Carolyn Powell Jeffers, Franklin, Tn.
11/15/2020
Doug and Vicki Taylor
We mourn along with all who knew Clayton. We will miss his smile, his kindness, his warm heart and his generous laugh. A most good soul and long time friend has departed us for now but we hold hope for a reunion. I'm not sure how we will know the "Christmas season" has begun going forward without Clayton's "first Christmas card" we get every year. Warm thoughts and heart felt condolences to Viola, Carol and Dwight and all who knew Clayton. The world is a lesser place without him. You all are in our thoughts and prayers. I know that Paul and Neva are rejoicing at their reunion.
11/15/2020
Carolyn Pennington
What an amazing and successful life story which is inspiring.
Our sincere sympathy with the passing of Clayton. Dwight and Carole&Jeff , you all are in our thoughts and prayers for strength and love at this difficult time .
11/14/2020
Ernest Campbell
Clayton was a good friend and due to the name of his business and my name and the name Of my business back in the day we would get each others mail . The running joke was keep the checks and forward the bills ! He did some work for me and was always honest and very straight forward ! He was a food friend and will be missed by many in our community ! Rest In Peace and I'm sure you well hear the words "well done my food and faithful servant , enter to your reward "" May God add His blessings to the family during this time of loss!