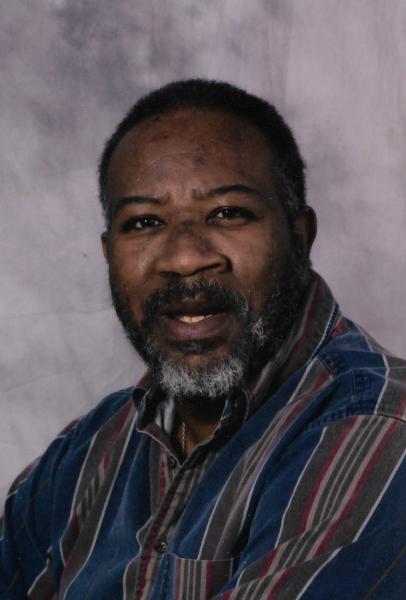 With great sorrow, the family of Henry Scott III, 63, of Johnson City, Tenn., announces his unexpected passing into eternal life on Nov. 3, 2020.
Mr. Scott was born in Johnson City, Tenn., and as a young child he traveled the world with his family, as a son of USAF Staff Sgt. Henry Scott Jr., until the family moved to Jonesborough, Tenn., in 1971. Mr. Scott attended David Crockett High School where he excelled athletically in basketball and baseball. Also, in high school he found his passion of working on automobiles.
Mr. Scott was exceptionally good working with his hands and over the years, he became one of the most respected auto mechanics in the Tri-Cities. Through this, he developed many great relationships, working at East Tennessee Foreign Car Service for over 20 years until his health began declining in 1994. Mr. Scott was so knowledgeable and precise that he could diagnose a car with the engine running, making him a trustworthy mechanic whose talents were much in demand.
He was known for his personality that instilled much affection, as well as faith, in his customers and friends. Mr. Scott lived out the scripture from Matthew 5: "Let your light shine before men that they may see your good works and glorify your Father in Heaven."
Many days, you could find Mr. Scott cleaning and working on his red Toyota Celica that he loved dearly, and years later, he bought a blue Toyota Celica that he cherished. He was very fond of these cars.
Mr. Scott enjoyed attending Grace Fellowship Church and handing out the church bulletins to a long line of people who would wait just to talk to and see him.
Versatile in life, he enjoyed listening to music, cologne, playing softball and his collections of hats, toboggans, high school and college shirts and pens. Mr. Scott also was an avid sports fan. When engaging in conversation with others, he would ask them what school they attended and could tell them their high school mascot without hesitation. He was known for complimenting people on the shirts they were wearing that day and when asked Henry why do you do this and he stated it was an ice breaker that he used to start a conversation with them.
There could not be a more caring, selfless, compassionate, hardworking, giving man to demonstrate true love to his entire family and friends. Mr. Scott's dedication, love and support for his daughter, granddaughter and partner in life, Fran, was admired by many. He was honored to carry on his family legacy and his father and grandfather's names. When people would call him "Henry Scott," he would say, "Henry Scott III."
A true family man of honor, Mr. Scott never looked for praises and was not one to boast, but even in illness, he continued quietly working for those he loved and will truly be missed by many.
He is survived by one daughter, Shounda Stevenson; one granddaughter, Sydney Stevenson; fiancée, Fran Gaby; siblings Garfield (Alice), Dale, John (Ana), Gale, Diana (Terry), Sandra (James) and Emma (Leo), and a host of aunts, uncles, nieces, nephews, cousins, friends, special friends and extended family.
Mr. Scott was preceded in death by his parents, USAF Staff Sgt. Henry Scott Jr. and Bernardine Scott, and siblings Anthony, Donald, William and Tary.
The family will receive friends Sunday, Nov. 8, from 2-5 p.m. at Dillow Taylor Funeral Home in Jonesborough.
The funeral service will be held on Monday, Nov. 9, noon at the Monte Vista Burial Park mausoleum , 1900 E. Oakland Ave., Johnson City, with entombment follow. Mask will be required at Monte Vista.
In lieu of flowers the family requests memorial contributions be made to Dillow-Taylor Funeral Home, P.O. Box 98, Jonesborough, TN 37659 in Mr. Scott's honor.
11/13/2020
Kay and Sonny Miller
We are so sorry for the loss of Henry. The family has been hit hard this year with losing their mother and brother Tary and now Henry. When we lived beside you many years your family was always the best neighbors. Your mother was an awesome cook. I always enjoyed seeing the kids in the back yard playing basketball. Always so polite and still are today. God bless you.
11/13/2020
Mike Alabed (Chico)
I never knew Henry but if he is anything like Dale and Gale he is a good man, their mother passed away in June I think, when it rain it pours, my heart goes out to the Scott family, thinking about you brother Dale.......
11/10/2020
Bob and Pat Swartz
We are saddened by the news of the passing of Henry. Unfortunately, recent pandemic conditions have prevented visits. We will always remember Henry's humor, encouragement and sincerity. Our talks together will be long remembered and cherished. We wish the entire family our humble sorrows for your loss and pray for God to enfold you in his arms during this time,
11/10/2020
Susan and Steve Wagner
Sending prayers and condolences to the Hill/Scott Family.
So Sorry To See This, Just now found out when looking for a family members Great Uncle. Henry was a great person always smiling & would speak any time he saw me. He came from a dear family dearly loved. Will miss him. Sorry I would of came to service's if I had known. My Prayers Go Out To All Family. Jesus Called Another Angel Home.
11/09/2020
Patria Rhea (Pate)
Praying for the Scott/Hill family.
I just saw the terrible news. I am so sorry to learn of Henry's passing. I will never forget Henry, we made lots of blocks for each other at Crockett. After graduation and college, I came back home and Henry took care of my 1980 Subaru hatchback that loved front brake shoes.
11/08/2020
Scott and Kathy Thompson
We loved Henry! He always had a joyful Spirit. Fran, you did a beautiful job in caring for him. Peace, love, and prayers! Isaiah 26:3
I'm sending my condolences and prayers for the Scott Family during this difficult time.
11/08/2020
Pam and Bill Diebold
Fran, we are so sorry for your loss. Henry was truly a beautiful soul and we will surely miss him. We will pray for you to find some peace during this difficult time. You are in our thoughts and prayers.
11/08/2020
Sandra Britton
I am so sorry to hear about Henry. Henry and Dale will always have a special place in my heart. I am sorry that I won't be able to come today, but you will be in my prayers. Love to the whole family. Sandra (Mrs. Coach Britton)
So sorry to hear about Henry, our thoughts and prayers goes out to the family. I remember back in the 70's watching him playing ball, and the family being at the old ball fields in Jonesboro. Prayer for you all during this time of loss.
11/07/2020
STELLA turnmire-lewis
Dale gail and Diane i am sorry for your lost of Henry May God gives u guys the strength that u guys need right now remember the happy times with each other we love u everyday remember that i am here with u everyday we love u everyday k i am here for all of u guys k remember that my arms around u everyday k love u guys everyday if u know that in arms everyday love u k
11/07/2020
Pamela Carson Rollins
Take your rest dear friend, You are deeply loved and will be missed . No one left to call me 1st Lady!! to the Hill and Scott family , you all are in my prayers
Fran I am so saddened at Henry's passing. I know his passing will leave a hole in your life and heart. I always enjoyed seeing him greet at church on Sunday mornings. You and his family are in my prayers.
Fran, I am saddened to learn of Henry's passing. He was very special to all those who knew him. I remember his kindness when he offered to fix the brakes on Eric's car while Allen was out of town caring for his parents. I remember how much he liked the chicken and dumplings I made for our lunch that day. That tickled me. I know you cared for him for many years. He was blessed to have you by his side. Our thoughts are with you and his family.
11/07/2020
Teresa and John mowery
So sorry for your loss, Henry was a great friend and will be miss by everyone who knew him. Because of my best friend (Fran) I was blessed to have them in my life. I use to cook some meals for them, just loved that Henry always loved everything I would take to them. Sending prayers to the family and to the best friends a girl could have. Love always
Sweet Fran, my heart cries for loss of such a precious friend. Thank you for honoring Henry and be such a loving caregiver. Praying for you and family.
My prayers for comfort and God's peace for you all. I will miss our conversations at the reunions. I always looked forward to seeing Henry sitting up on the porch.
11/06/2020
Mickey Leonard
So Sorry to hear about Henry & Terry. Praying for your family
11/06/2020
WilliamH Hill Jr
I am truly going to miss you cuz, but every time that I say or write my name, I will always have fond memories of you , that will always cross my mind, Rest In Peace Cuz, from one Henry to another!!!!!
Uncle Junebug was more than an uncle to uncle to me. He was a big brother, uncle and father figure to me. I never had to wonder how he thought or felt about my actions or direction I was headed. Besides my daddy, he was the one MAN I worried about disappointing. I love and respected him to where he shaped my goals to be a man in his image. He will be missed but never forgotten. Safe journey Junebug.
Growing up and participating in sports with each other, I was blessed to call you a friend. RIP my friend.
11/06/2020
Crystal Anderson
Thinking of all you guys
Dear Fran, I am deeply saddened by the passing of Henry III. Please know that you and your family will remain in my thoughts and prayers at this difficult time. And take joy in that Henry III is celebrating with our Lord and will wait patiently until you can be together once again.
Great Friend. So sorry. Going to miss him. Praying for Shounda, Sydney and the rest of the family.
11/05/2020
Wassan and Vickie Broyles
Oh my, I can't believe Henry is gone. What a guy and what a family. When we were living in the subdivision I would talk to Henry when ever the chance would pop up. We would often talk about the red Celica and what he was doing to it today. I hadn't seen Henry in a while but you can be sure when I would see him he would holler and one of the first things he would ask was how is Benny and Jennifer doing. The good times and good people, the Taylors, Gillenwaters, the Scotts and the whole group are all friends that made living there a pleasure and more times than one a lot of fun. I'm sure I can speak for my whole family and send our deepest condolences to the Scott family. What a loss to the community but, you can be sure that Henry Scott III might be gone but he will never be forgotten. May God bless you all now and forever, Wassan, Vickie, Benny and Jennifer.
So very sorry for your loss Shounda and Sydney, praying for all of you.