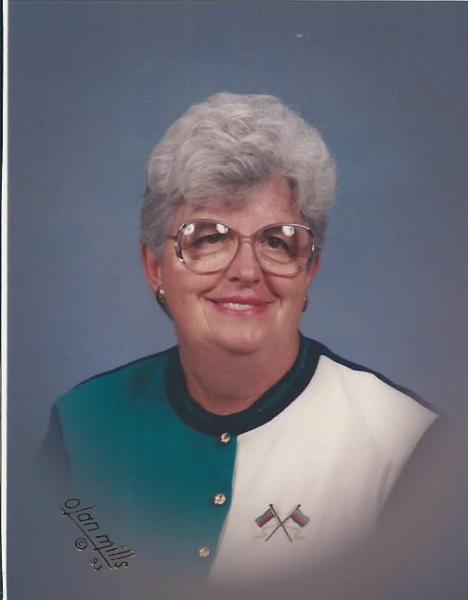 Mrs. Betty Jane Patton Barkley, age 85, Limestone, passed away Sunday November 1, 2020 at Franklin Woods Community Hospital.
Mrs. Barkley was born in Johnson City and was the daughter of the late John Bruce Patton, Jr. and Hazel E. Armentrout Patton. She was also preceded in death by her husband William (Bill) Fox Barkley. She was a devoted mother, grandmother, sister, aunt, and friend.
Mrs. Barkley was a member of Boones Creek Christian Church and former member of Mt. Bethel Christian Church. She was a graduate of Washington College Academy and worked in the credit department of Sears and Roebuck. She was also a member of the Limestone Garden Club and co-owner of B&B Supply Company.
Survivors include one daughter, Beth Berry, and husband Jerry, son, Ron Barkley, and wife Melanie, grandchildren, Brittney Berry, Jacob Berry, Isaac Barkley (Caroline) and Morgan Barkley; one sister, Phyllis Blair of Knoxville, Tn.
In lieu of flowers, donations may be made to Boones Creek Christian Church or Mount Bethel Christian Church Cemetery c/o James Chandley 828 Clear Springs Road, Limestone TN 37681.
The family would like to give special thanks to Dr. Michael Pearson, Dr. Randy Hoover, the staff at Franklin Woods Community Hospital ICU, and Amedisys Home Health.
Funeral services for Mrs. Barkley will be held Thursday, November 5, 2020 at 3:00 PM at Boones Creek Christian Church with Minister David Clark officiating. Graveside will follow at Mount Bethel Christian Church Cemetery. The family request that all attending please wear a face mask and practice social distancing.
Pallbearers will be Ron Barkley, Jerry Berry, Jacob Berry, Brittney Berry, Isaac Barkley, and Morgan Barkley.
11/11/2020
Leisa Street Evans
Beth I am so sorry for your loss. Your Mother was such a sweet lady! I will be praying for you and your family! Lots of Love Leisa Street Evans
11/05/2020
Marie Haun and Tim Moody
We are so sorry for your loss, our prayers are with the family. She was a wonderful Lady and will be missed dearly.
The Barkley, once again, had my deepest sympathies. May your sorrows be lessened by God's love
11/03/2020
Susan Gillis Bennett
So sorry, sending love and prayers to you all.
11/03/2020
Wassan and Vickie Broyles
So sorry to hear about Betty. Betty was a vital part of our small town community. Always willing to help and do what she could. I came to know Betty and Bill more when I joined the Limestone Ruritan Club. A wife, Mother, Grandmother, and a friend to many she will truly be missed but never forgotten. She was a part of a generation that done so much for our country and until you get a little older you don't realize just how much. Our condolences go out to all that new and loved Betty Barkley. My God bless you all during this time and always, Wassan and Vickie Broyles.
Know that GOD is with you during these times of loss. He will heal your pain.
Dear Beth and Family, We are thinking about you during this time and sending our sympathy and love. May God's Great and Perfect Peace surround you all! Peggy Wright
11/03/2020
James&Tina&TJ McCracken( Tina Bennett)
Beth so sorry to hear of your MOM passing ! She will be missed very much ! She was a good person ! Prayers for the whole family through this hard time !
11/03/2020
Kent Walker and family at Olde Towne Pharmacy
My condolences. Ms Betty will truly be missed. I always enjoyed our moments visiting and keeping up with the whole rest of the family ( which she usually did a pretty good job of : ) .
Beth your whole family meant a lot to me, you in my first 5 grade class and your mother was the room mother. I did not know your father as well as your mother, but you and Ron had the best parents. I am very sorry for your loss, but you have many special fond memories of your parents. May the Lord be with you during this time and always, take care, love from your 5 grade teacher.
11/02/2020
Stella Turnmire-lewis
Beth i am sorry for the loss of your mom my prayers with u and your family remember the happy times also one day we will her see again Beth u r very special friend thank u love u Stella.