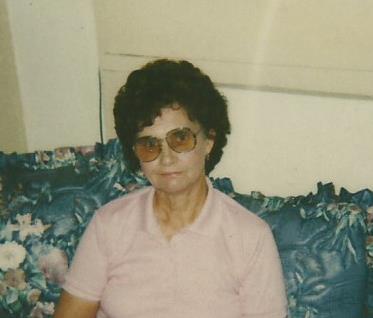 Mrs. Gertrude Casteel Smith, age 89, Johnson City, went to be with the Lord Tuesday, September 29, 2020 at her residence.
Mrs. Smith was born in Gate City, VA and the daughter of the late Cossie & Bridget Howington Casteel. She was also preceded in death by her husband, John Alfred Smith and a son, Kenneth A. Smith.
She was of the Baptist faith.
Mrs. Smith retired from East Tennessee State University.
Survivors include her children, Gary L. Smith and wife Sue, Francis Joann Rosenbaum and husband Timmy and Johnny A. Smith; ten grandchildren including a special grandson, Brian Smith, sixteen great-grandchildren and ten great-great grandchildren; sister, Mary Haynes, Florida; brother, Truman Casteel, Kingsport; and several nephews and nieces.
Friends may come by Dillow-Taylor Funeral Home for viewing and signing the register Saturday, October 3rd and Sunday, October 4th from 12:00-4:00 pm.
Graveside services will be conducted 11:00 am Monday, October 5, 2020 at Mountain Home National Cemetery with Pastor Butch Stout officiating. Family and friends are requested to meet at Mountain Home National Cemetery at 10:50 am using the Lamont Street entrance.
Pallbearers will be grandchildren.
10/05/2020
Geraldine Shell
Our prayers and thoughts are with you Johnny and all of your family your Mom was a wonderful person. We worked together at ETSU for quite sometime. Praying for comfort during this difficult time.
Johnny so sorry for the loss of your Mother you are in our thoughts and prayers.
Gary, Joann and Johnny My sincere sympathy to you on the passing of your mother. May God bless you in this time of grief. My wife and I are in that age group with some health issues that make us high risks for the coronavirus so we stay pretty close to home but you are in my thoughts and prayers. Again, may God bless you. Ron Crowder (from the old Asbury community )
I am so sorry for your loss. She was a great neighbor. I'm praying for your family during this difficult time.