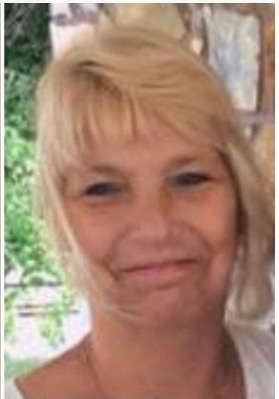 Mrs. Dorothy Annette Carter-Clegg, age 50, Johnson City, passed away Saturday, September 19, 2020 at her residence after a ten-year battle with a disease in which she showed us all how to be strong and courageous.
Mrs. Clegg was born in Erwin, TN to the late Robert & Brenda Richardson Greene. She was also preceded in death by a nephew, Timmy Williams.
She was a member of Embreeville Cove Missionary Baptist Church.
Mrs. Clegg was a CNA. She loved her grandchildren and enjoyed her many Facebook friends.
Survivors include her husband, David Clegg, Johnson City; children, Johnny Carter, (Monica), Wayne Carter (Amber Metcalf) and Allen Carter (Katherine Woodfin); grandchildren, June, Jaylon, Rachel, Noah, Haley, Lucas and Eva; sisters, Angie Foster and Regina Tittle; one brother, Jeff Greene; and nephews and nieces, Josh Greene, Matthew Tittle, Leslie Ford and Angel Greene.
The family would like to extend a special thank you to Joyce Bennett.
The family will receive friends from 12:00-2:00 pm Thursday, September 24, 2020 at Dillow-Taylor Funeral Home. Graveside services will follow at Bumpass Cove Cemetery with Pastor Brian Brown officiating.
Pallbearers will be family & friends.
09/24/2020
Michelle Mcinturff
Janice Mcinturff worked with Annette and I knew her when my papaw was at the nursing home she worked at.She was a caring person . Love and prayers during this difficult time.Michelle and Janice Mcinturff
I knew her from church as a beautiful soul. she will be missed but God needed another flower, so he called her home1
David, I am so sorry. She was a beautiful person and my prayers are with you and your family
Annette you will truely be missed you were always a great friend.Fly high with those Angels R.I.P.my dear friend
Annette you will truely be missed you were always a great friend.Fly high with those Angels R.I.P.my dear friend
09/23/2020
Brandon Curtis
Mom, you are finally free,nomore pain or suffering. I know the Lord welcomed you with open arms. I will forever miss you. I cant be more proud to have called you mom......I love youive always thought of Johnny, Wayne, and allen not as friends but a brothers. RIP Annette
I worked with Annette at Erwin health care many years ago.sweet lady.and hard worker. So sorry to hear about her passing
Johnny, Wayne and Allen I am so sorry to hear about Annette. She lived you boys more than anything. My prayers are with you and your family. Please call if you need anything
Angie, my heart & prayers go out to you & your family.....sending healing prayers for all of you!
09/22/2020
Barbara Roberts
She was the best I loved this lady very much
I loved Annette and I love her family God be with you long
I loved Annette and I love her family God be with you long
09/22/2020
Pam & Jim Quillin
David, Jim and I are so sorry to learn of your wife's passing. Please accept our deepest condolences. You are in our prayers. We will always remember the excellent care and compassion you provided to Jim. Please know we are thinking of you during your sadness and loss. Pam and Jim Quillin
David and family, I am so sorry for your loss. May you find strength to get past this difficult time, and may you find comfort in the memories that you and Annette created together. Lisa
She still called me Boss Lady. One of my first FB friends. Great CNA, one of my best. I pray for heart-healing for Family and Friends.
09/22/2020
Vanderbilt Urology Clinic (Dr. William Reynolds)
Your family is in our thoughts and prayers. We are so very sorry for your loss of this sweet lady.
Such a great lady. Your whole family has a special place in my heart forever. I am praying for all of you.