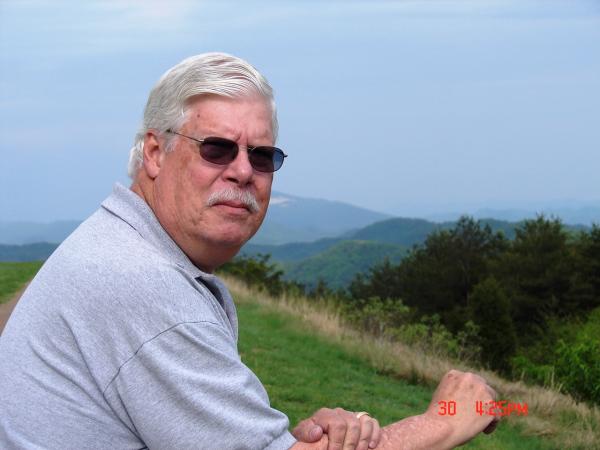 Mr. Leonard M. Ziesel, age 77, Jonesborough, passed away Thursday, September 10, 2020 at his residence.
Mr. Ziesel was born in Chestertown, Maryland and the son of the late Leonard Massey & Mary Hadaway Ziesel. He was also preceded in death by his first wife, Marjorie Ziesel in 1997.
He had been a member of St. Mary's Catholic Church for sixteen years.
Mr. Ziesel was an Untied States Army Veteran. He served with the Army Security Agency in Yorkshire, England during the Vietnam War and also in Berlin.
Survivors include his wife, Betty June Chambers Ziesel, Jonesborough; son, James Ziesel, Charlotte, NC; daughter, Wendy Ziesel (Craig Guiffre), Atlanta; brother, Ramie Ziesel, Delaware; sister Mary Joyce Ziesel, Jonesborough; and several cousins.
The family will receive friends from 10:00-11:00 am Monday, September, 14, 2020, at Dillow-Taylor Funeral Home, Requiem Mass of The Resurrection services will be conducted 12, Noon, Monday at St. Mary's Catholic Church with Father Dustin Collins officiating. Interment services will follow at 2:00 pm at Mountain Home National Cemetery.
Pallbearers will be family & friends.
In lieu of flowers, memorial donations may be made to your favorite charity.
I thoroughly enjoyed working with Leonard at the VA when he was a volunteer in our office. He was always kind and joyful. After I retired we would occasionally run in to each other somewhere and it always brightened my day. I will miss those run-ins but look forward to our next one in heaven. Peace and comfort in abundance to you.
Thank you Leonard for being part of my life here in Tennessee. I enjoyed our outings and will miss you as my neighbor and friend.
I am so very sorry for your loss, may God hold you so very close during this time. You are in my prayers.