Donna Lee Moore Whitaker
09/02/2020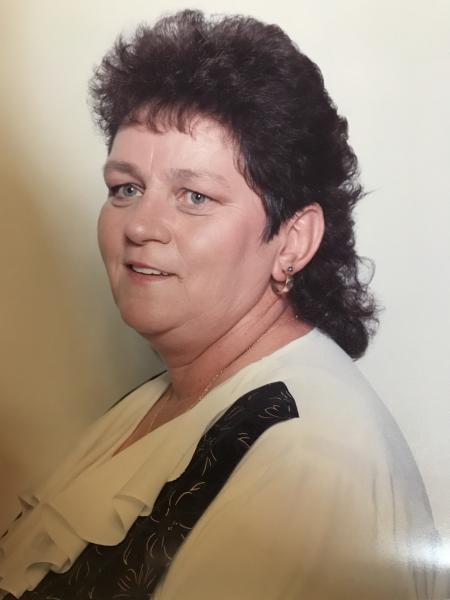 Mrs. Donna Lee (Moore) Whitaker, age 74, Jonesborough, passed away Wednesday, September 2, 2020 at her residence.
Mrs. Whitaker was born in Massillon, Ohio and the daughter of the late Willard H. & Anna Lee Cox Moore.
She was a loving mother and wife.
Survivors include her husband, of 54 years, Jerry Whitaker; three daughters, Tammy Price (Jimmy); Michelle Arwood and Kay Armstrong; five grandchildren, Mattie Ellis (Boone), Melanie Arwood, Amanda Arwood-Lane (Marshall) Elisabeth Armstrong (Justin) and Jordan Price; seven great-grandchildren; Sam, Frankie, Lyrik, Tempe, Carrie, Lottie and Clancy; brothers, Mike Moore and Tommy Moore; special niece, Vickie Baus (David); special friends, Charles & Brenda Mosier and Gary & Thelma Milhorn.
The family would like to extend a special thank you to Amedisys Hospice nurses and staff for their wonderful care.
Celebration of Life Services will be conducted 3:00 pm Saturday, September 5, 2020 at Westside Christian Church, Jonesborough.
In lieu of flowers, memorial donations may be made to Alzheimer's Northeast Tennessee Chapter Association 2020 Meadowview Parkway Suite 100 Kingsport, TN 37660.
Leave an Eulogy or Condolence for Donna Lee Moore Whitaker
EULOGIES & CONDOLENCES
09/08/2020
Todd & Angie Tipton
Jerry and the girls & family, My thoughts are with you during this time. I am so sorry for your loss. We had some great times with you all. May God comfort you in the days ahead.
Jerry an girls I work with Donna at Jim fords me an my mom Betty Weems so sorry got you loss she was a beautiful person
09/05/2020
Linda Coffey Bowman
My dear friends you have my prayers during this hard time. Donna was a wonderful person she lived the live God intended for her. Love you all may God bless you. Love Linda
09/05/2020
The Sam Whitaker Family in Arizona
Our sympathy and prayers to all of you. God bless. From Susan, Eric and Jason Whitaker.
09/04/2020
Michelle Cody Holt
Prayers for your entire family.
tammy so sorry to hear about your mom sending you my prayers
Michelle & family, My thoughts and prayers are with you! Sissy
09/04/2020
John Lowdermilk
Sorry for your loss! Praying for your family!
Kay, Tammy & Family, My deepest sympathy for your loss, please know you are all in my thoughts and prayers. Love, Dorothy
09/04/2020
Darrell and Betty Jo
Dear Jerry, Tammy, Michelle, and Kay, We would like to send our deepest sympathy to you all at this time. So sorry to learn of Donna's passing. We have lots of good memories from times spent with Donna at church fellowships. You all will continue to be in our thoughts and prayers. With love, Darrell and Betty Jo