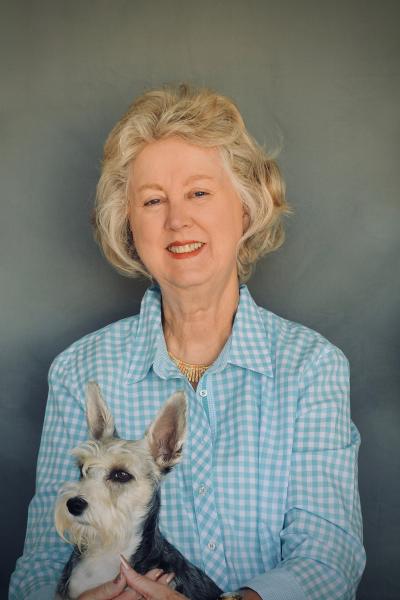 Mrs. Pamela Jean Fitzgerald, age 72, Limestone, passed away Monday, August 24, 2020 at Johnson City Medical Center.
Mrs. Fitzgerald was born in Johnson City and the daughter of the late W.T. & Lena Maude Seaver Jones. She was also preceded in death by a sister, Kathy Carter in 1990.
She was a member of Hales Chapel Christian Church and grew up in First Presbyterian Church of Johnson City.
Mrs. Fitzgerald graduated from Science Hill High School in 1967. She was owner of Lena's Uniform Shop and a Realtor for Re-Max Checkmate.
Survivors include her husband, Richard Dale Fitzgerald, Limestone; sons, "Little" Dale Fitzgerald, Limestone and Ryan Fitzgerald and wife Jackie, Jonesborough; brother, Tommy Jones, South Carolina; six grandchildren, Cailyn Fitzgerald, Averey Fitzgerald, Peyton Fitzgerald, Luke Fitzgerald, Noah Fitzgerald and Levi Fitzgerald; and several nephews and nieces.
Funeral services will be conducted 7:00 pm Friday, August 28, 2020 at Hale Chapel Christian Church with Minister Lamar Garrison and Minister Tim Ramsey officiating. The family will receive friends from 4:00-7:00 pm Friday prior to the service.
Interment services will be conducted 11:00 am Saturday, August 29, 2020 at Monte Vista Burial Park.
Pallbearers will be Dale Fitzgerald, Ryan Fitzgerald, Danny Buckingham, Teddy Fitzgerald, Chris Cravens, Charlie Buckingham, Pat Sells, Tony Hite and Tim Petraroi.
08/29/2020
Dianne and Jim Bradley
I always smile when I think of Pame. She was the cousin closest in age to me and although I was that crazy Hoosier, she and I had some memorable times while visiting my Tennessee grandparents. Granddaddy Seaver raised ponies and we cooked up some fanciful schemes involving them that Granddaddy always nixed. As we got older, we saw each other less but managed to pick up our friendship where we had left off. In recent years, we had grown closer and I was looking forward to seeing Pame and her family more often. Sadly, things didn't go that way. Pame was an anchor for our family and was one we knew we could depend on to help when needed. She will be missed. Prayers to you all.
08/28/2020
Randall Smythe
I, along with every member of the Jonesborough Kiwanis Club, mourn the passing of Pamela Fitzgerald. She was a long-time member and always gave her best. We last saw Pamela at our spaghetti dinner where she was a tireless advocate and worker. We'll miss her smile and dedication.
My dear friend for probably somewhere around 60 year. I regret we have not stayed in touch in resent years but I have thought of you often. No one can take away our memories my sweet friend. God has a plan and we aren't to question. You will not be forgotten. You have left a beautiful legacy in your family. You will live on in their lives. We will meet again..... Your dear friend Janice
08/27/2020
Lisa Baines Bacon
Mark and I are so sorry about Pam's death. Our thoughts and prayers are with you and your family. Mark and Lisa
08/27/2020
Lois, Randy, Medina and Todd White
Sorry for your lose. Our family is praying for you during this sad time.
08/27/2020
Teresa mccurry
Tom and family, sorry to here of your loss. Thoughts and prayers Dean and Teresa Mccurry
08/27/2020
David and Joyce Davis
We were saddened to hear of Pam's passing. She will be missed! Our prayers are with the family.
08/27/2020
Roger & Karen Hughes
We are so sorry for your loss. Prayers for you and your family.
08/27/2020
Laura Morris Rhea Graham
I knew Pam from childhood through First Presbyterian Church and then her boys played with one of my sons for a time when they were growing up. Kathy worked at Hamilton Bank in Gray with my sons' Dad so our lives intertwined through the years. Pam was such a wonderful person. Always kind and friendly and upbeat when you saw her. Please accept my condolences for your loss as it is great.
08/27/2020
Judy Nickell Markwood
I was so sorry to read of Pam's passing. I have always remembered how much help she was to me when I was teaching at Boones Creek Middle School and Dale was in my gifted program. That was the year that the Levi Strauss Company awarded me a grant to fix up the old classroom I'd been given. I still remember the Saturday that we spent painting those old cinder block walls. You are in my thoughts and prayers.
08/27/2020
Mindy, Jeff, and Alyssa Alford
I have so many fun memories of my look-alike cousin, Pame. She was a few years older than me, but I still had so much fun with her. She took me on my first motorcycle ride around her yard when I was about six, and didn't even get mad when I popped her bubblegum and it got all in her hair. I'll never forget her smile, her laugh, her strong Christian faith, and the way she made you feel right at home. She never met a stranger. I'll miss her voice, and the love she showed us when we came to visit. I wish we could have seen her one last time, but we'll see her again one day. And she'll greet us with a big hug and laugh and tell us she loves us just like she always did. Thanks for all the good times and wonderful memories Pame. We love you too.
08/26/2020
Jim & Laura Wheeler
Sorry to hear about Pam's passing. Keeping all of her family in our thoughts and prayers.
08/26/2020
Raleigh Vicars
Storms make oaks, take deeper root!
08/26/2020
Priscilla Onks Starnes
Cherish your cousins, Pame was mine and I loved her. We became much closer the older we got and I will never forget her. After my brother Jim died Johnny and I stayed with Dale and Pame when we came to Johnson City for a visit and Pame and I used to talk for hours about when we were kids growing up in TN and how privileged we were to grow up in the Seaver family and how close we were as children. I was 8 years older than Pame but as the years passed we didn't get to see each other often because I moved away when I was in my early twenty's with my husband, who served many years in the Army. And then we all realized our lives were getting away and we needed to Get reacquainted see each other ever chance we had and renew our memories.....old age seems to do that to everyone. We start to value our memories. The last time we saw Pame and Dale was a year ago this coming fall, not knowing it would be the last time to see Pame. The unforeseen happened and Pame was gone, taken from us quite suddenly,a shock to all of us. I can say I have no regrets....there was nothing left that we had not been said. We always told each other we loved them before we hung up the phone and I know we will see each other again. Dale, we know you will miss your soulmate and we pray God will surround you with his love and comfort as you will shed many tears...we love you and know you have many good memories of your life together. Jesus loves you. Pris and Johnny
08/26/2020
B.C. Gillenwater Jr.
I'm very sorry to hear about the family's loss, prayers and blessings.
08/26/2020
Cherry Taylor Sell
Dale, so sorry for your loss. I have Known you and Pam for many years. Our boys also played baseball together at BOONES CREEK MIDDLE SCHOOL. Pam and I became good friends at the games. Praying for your family. GOD BLESS YOU
08/26/2020
David & Joyce Davis
David and I are so sorry to hear of Pamela's passing! Please know your family is in our prayers! Joyce
Dale, Dale Jr. and Ryan, I'm sorry to learn of Pam's passing. I have many fond memories of her. Bob was and I always enjoyed our times together. Prayers for you all.
08/25/2020
Jackie & Rose Ann Fleenor
We are so sorry on your loss, thoughts and prayers ❤️
So sorry. to hear about Pam. She was a happy and wonderful lady. Always a kind word to all and a friendly smile to all who knew her. She was la oving friend and like a mother to Stephanie my daughter. May she be blessed with eternal life in the hands of our heavenly father. Prayers and blessings to all the family. Amen
Such a classy lady! She opened her heart and her home to me for Thanksgiving and other gatherings. I respected her deep love for the entire family. Thank you Dale for allowing me to become part of your chosen family.
08/25/2020
Rachel Lovelace
Pam was a like a second mom to me. We work together at Century 21 Act 3 . She was always so loving and kind always there to help or give a kind word of support. She was one of a kind a true Godly woman she will be truly missed.