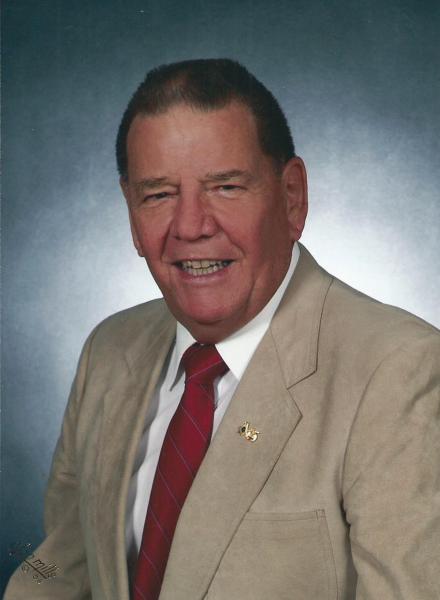 Mr. Gary James Woods, age 89, died Tuesday, July 7, 2020, from natural causes. He was born March 24, 1931, in Lorain, Ohio to the late Mayme and Dale Woods. He is predeceased in death by his brother, Donald Woods and his wife Jean. Gary has one living brother, Richard age 91, residing with his wife Bobbie in Mims, FL. Gary leaves his wife of 69 years, Lois, two daughters, Virginia Allsbrook and Barbara Woods-Ryon, one grandson, Steven Elledge, one granddaughter, Nichole Beamer her husband Timothy Beamer and one great granddaughter, Sophie Beamer.
Gary was a pioneer and innovator with NASA. He moved our family to Titusville, Florida after he was hired by NACA in Cleveland, Ohio in 1958. He was transferred to Cape Canaveral AF Station in 1959, as one of the first 12 men to begin the Redstone Mercury & Apollo Space Flight Programs. Gary's first order of business was to launch Hamm the first chimpanzee into suborbital space. Then, it was Alan Shepard's turn to be the first man to be launched into suborbital space. After that Gary was slated to launch John Glenn, but director Debus had different plans for him. He asked Gary to invent an EKG simulator that would fit under the seat of Freedom 7's capsule. Considering there was no way to ensure our astronauts were alive while circling the earth-this EKG simulator was a necessity NASA had to have for the safety of the astronauts. That simulator, being successful in an unmanned space flight, was redesigned for human usage, patented, and was the very beginning for the wireless EKG units we use in our hospitals today.
Dillow-Taylor Funeral Home will have a Celebration of Life when family can come into the area to celebrate.