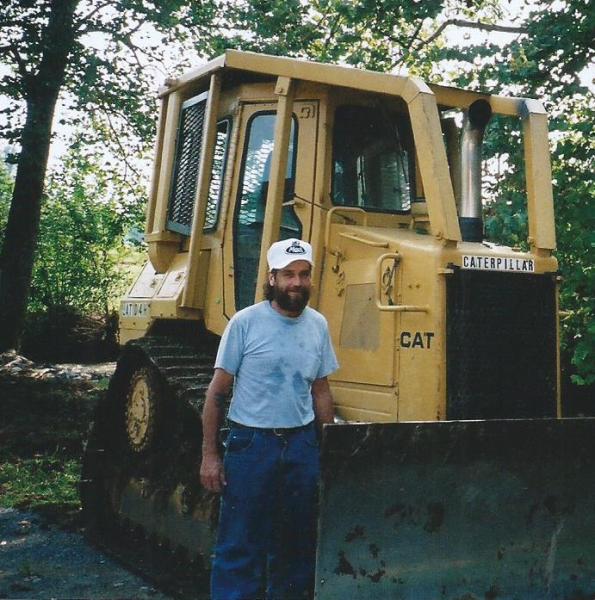 David Blaine Guinn, 58, Jonesborough, passed away Thursday, July 23, 2020. Son of Howard and Alice Faye Guinn, David was born on April 15, 1962, in Washington County, Tennessee.
David was a member of Cherokee Baptist Church. He worked with his father in construction and farming.
Survivors include parents, Howard and Alice Faye Guinn, sister and brother-in-law, Lisa Guinn Berger and husband Ed, his two best friends, J.J. and Yogi, aunts, Martha Self of Jonesborough, TN, Mary Nell Green (Carrol) of Houston, TX, and several cousins.
Viewings are open to the public at Dillow-Taylor Funeral Home on Sunday, July 26, 2020, from 12-4, and Monday, July 27, 2020, from 9-4. Graveside services will be held at Cherokee Cemetery on Tuesday, July 28, 2020, at 10am. Due to Covid-19, the Guinn family is asking that everyone wear masks. Due to the health of David's parents, they will not be present at the viewing or be receiving visitors at their home.
Donations can be made to Cherokee Cemetery Fund, C/O Geraldine Greenwell, 527 Meadow Brook Ave., Jonesborough, TN, 37659.
David was my best friend all through grade school, at Lamar. I have so many fond memories of him. We used to camp out almost every weekend. I'm holding his parents, his sister and his family in my thoughts and in my heart. Rest In Peace, David.
07/28/2020
Cochran Family
Gone too soon. Great friend and great guy. He's in the arms of Jesus ; pain is gone and he can live burden free. David was one in a million, friend for a lifetime. Talent hardworking man. Will never forget him. Thoughts and prayers.
07/27/2020
Paul and Debbie Masters
Dear Family, We are so sorry for your loss. May God Bless You and give you strength for the days ahead.
faye,Howard, Lisa and Family-I am so very sorry for your tragic loss of David.I hope that all the love and thoughts of your many friends will help to sustain and comfort you during this difficult time.We are all holding you close in our hearts.
07/27/2020
J.Shannon Zukas
Thoughts and prayers going to Howard and Faye..David Always had a smile and a wave for everyone...I spent the first 28 yrs of my life next door,at the sawmill..
We are so sorry to hear of David's passing ... Our prayers are with you and your family . Rick and Barbara Yett