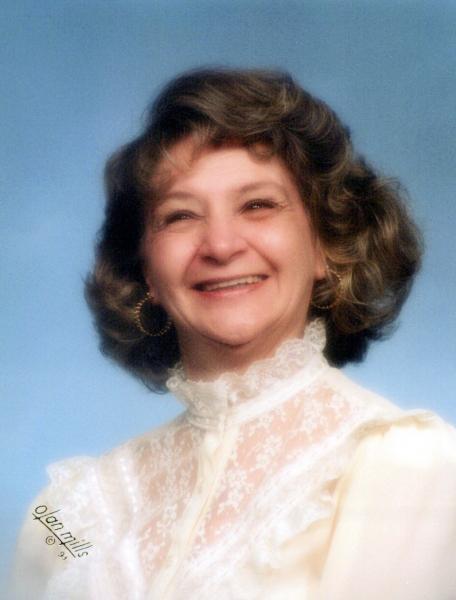 Mrs. Thelma Patricia "Pat" Belcher, age 86, of Johnson City, TN formerly of Manassas, VA, went to be with the Lord on July 9, 2020.
She was born on August 11, 1933, in Switchback, WV, where she remained until after she graduated from Elkhorn High School. She went on to earn her Bachelor of Science degree in Education from Concord College. After a long, rewarding career that spanned over three decades, she retired from Gainesville Elementary School in Haymarket, VA, in 1993. Her students adored her as much as she did them. She was a member of Johnson City Church of God, where she enjoyed teaching children's church. Pat had many loves to include her family, the Lord, studying the bible, snickers, lays "original" potato chips, her vast collection of teapots, traveling, and horses. She was also an avid reader with a fondness for Dick Francis novels, a life-long Dallas Cowboys fan, and a rather good dancer. Most of all, she was an amazing daughter, mother, grandmother, teacher, and friend.
She was preceded in death by her father Eugene Richardson, her mother, Ada Bertha Richardson, her husband, Alexander Dewey Belcher, her sister Christine Richardson Ledbetter, and her brother J.D. Richardson.
Pat is survived by her only son, Tim Belcher and his wife Lisa, four grandchildren, Lynn Forkell Greene (Rich), Tim Belcher II (Stef), Heather Belcher, Jordan Belcher Rosenbaum (Matt), five great-grandchildren, Allie Forkell, Dylan Bell, Kriston Parr, Soleil Belcher, Orion Belcher, and one great-great-grandchild Alyssa Wright-Forkell, a niece Tammy Maddow (Jeff), and nephew Jerry Richardson (Susan), and a special cousin, Edie Coppolino. She also leaves behind many other family members and friends who will sadly miss her.
Celebration of life service will be held Monday, July 13, 2020, at Johnson City Church of God located 1908 Indian Ridge Road, Johnson City, TN 37604. Visitation is from 4:00 to 6:00 pm with Rev. C. Bryant Collins officiating at 6pm.
A second service and burial will follow on Tuesday, July 14, 2020, to begin 11am at Roselawn Funeral Home & Cemetery, 450 Courthouse Road, Princeton, WV 24740.
In lieu of flowers, the family requests memorial donations be sent to:
Johnson City Church of God Children's Church
PO BOX 5417, Johnson City, TN 37602
A special thank you to Dominion Senior Living of Johnson City for their excellent care, love, and support of Ms. Pat Pat.
07/12/2020
Rick and Kathy Younce
Our lives are richer for having known Pat. She was a truly a precious, sweet and amazing Christian woman. We shared many great memories with her and she'll forever live in our hearts. We'll meet again some day, Pat.
07/12/2020
Christine Garcia
My deepest condolences to Mrs. Belcher's family and friends. She taught me many years ago and was always one of my favorite teachers. So many happy memories. I'm so sorry for your loss.
07/11/2020
Linda Belcher-Brown
Tim, Lisa and the family, I am so sorry to hear about Pat, she was a wonderful person and I have a lot of wonderful memories with her, I know your heart is full if sadness right now, and I hope God helps you get through the days and weeks to come. Heaven has really gained a angel, with love, Linda
07/11/2020
Judith Shepard
Pat Belcher was a wonderful, kind and caring person to all who knew her. She will truly be missed. RIP