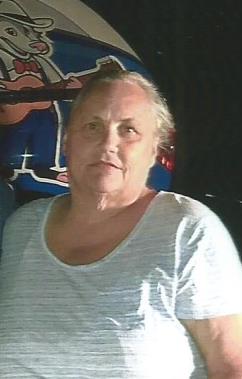 Mrs. Sharon A. Rice, age 64, Telford, went to Heaven on Tuesday, July 7, 2020 at Johnson City Medical Center.
Mrs. Rice was born February 23. 1956 in Washington County, TN. She was the daughter of the late Eugene & Eva Kyker O'Brien. She was also preceded in death by a sister, Charlotte Stout, and four brothers, Wayne O'Brien, John O'Brien, Kenneth O'Brien and Preston O'Brien.
She attended Trinity Baptist Church of Jonesborough.
Sharon graduated from David Crockett High School. At the time of her death, she was employed by Ballad Health at Johnson City Medical Center, where she had worked for 44 years.
Sharon is survived by her daughter, Amanda Rice (Allen), her son, Todd Rice and her precious granddaughter, Aurora, her husband, Gerald Rice, all of Telford; two brothers, David O'Brien (Mary Kaye), Jonesborough and Richard O'Brien (Tammye), Douglasville, GA; three sisters, Shirley (Lester) Lunceford of Hampton, Sherry (Bobby) Potter, Elizabethton and Carlene Duncan, Jonesborough.; aunts, Letha Grogg and Patricia (Prissy) Slagle both of Johnson City; and several nieces, nephews, and cousins.
Funeral services will be conducted 7:00 pm Friday, July 10, 2020 at Dillow-Taylor Funeral Home. The family will receive friends from 5:00-7:00 pm Friday prior to the service and other times at the home of her brother, David, 101 Beartrack Rd. Jonesborough.
Interment services will be conducted 11:00 am Saturday, July 11, 2020 at Fairview Cemetery.
Pallbearers will be family & friends.
I worked with Sharon many years ago, she was always so much fun and full of life, I live in Al now. Just saw her obit in the paper, Love and prayers to her family and precious grandchildren. God bless all of you.
07/15/2020
Kathryn Wilhoit RN, PhD
I remember Sharon's sweet smile and quiet manner. She didn't make a big fuss but accomplished whatever ever needed to be done! She helped us work out the issues of the move to the "new" hospital! There were many issues. She always had that sweet smile.
I worked with Sharon for many years at JCMC. She was always so kind and helpful to me. Sharon helped train me many years ago in the ACC at JCMC. Over the years, we shared many laughs and I always appreciated her kindness and sweet soul. I had just talked with her recently before her death and her attitude was the same as always. Thank you, Sharon, for always being so sweet to me. To her family, I pray that God will bless you during this difficult time.
I worked with sharon many yrs. At jcmc. What a kind soul a very devoted person to her job and family.She will b missed. I pray for you the family may GOD be with you all to ease your lost.
07/11/2020
Michelle Brown
I known Sharon is dancing is heaven tonight. Such a sweet and giving heart and one that will be dearly missed on 2300 floor and by many friends not to mention family. My thoughts and prayers are with you all.
07/10/2020
Tammy Matherly
I worked with Sharon for many years but the last few really enjoyed stopping by in the morning talking to her and Danna in the cafeteria. Sharon was always kind hearted and a very hard worker. She will be missed.
I'm really going to miss our daily breakfast meeting's with you, Chris, Smitty and myself. A special friend as good as you are impossible to find but God must have a higher purpose for very special people like you and I will dearly miss you. Danna Johnson
I worked with Sharon on 22-2300 at JCMC. She was alot fun and always loved when I made the coffee. I will miss her as will many more.I am so sorry for the family's loss.
07/09/2020
Russell Treadway
O'Brien family, we are so sorry to learn of the passing of cousin, Sharon. We are praying that God will encircle you in his loving care as you go through this difficult time. God Bless all of you, your cousins, Russell, Brian and Gary Treadway
07/09/2020
Noah t arrowood
David wanted to send my condolences to you and family for recent loss of brother and sister. I've been praying for you all. Always loved your family. May God bless
I worked with Sharon many years ago, we had some good times together. She was always such a wonder person to be around just know my thoughts and prayers are with you in your time of grief.
07/09/2020
jeanette v bowers
one of the best ladies to work with i love you you will be missed
07/09/2020
Paul and Debbie Masters
Dear family, We are so sorry for your loss. May God Bless You and give you strength for the days ahead. My mother the late Frances Deakins and Eva were first cousins on the Treadway side.
Allen and Amanda,I am so sorry to hear of Sharon's passing. You are in my thoughts and prayers. If there is anything I can do, don't hesitate to call me!!