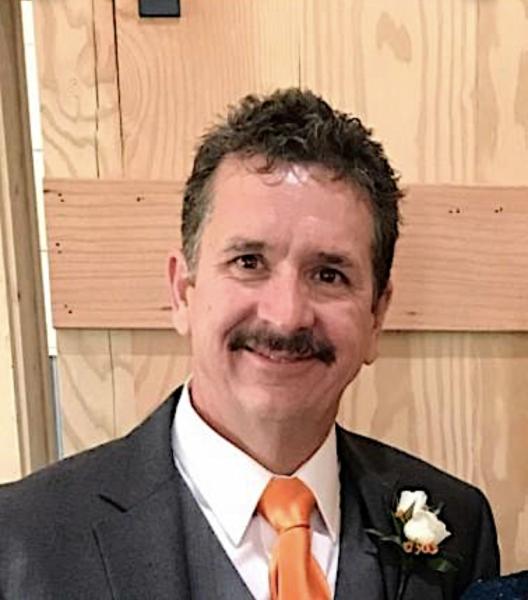 Mark Brien Miller
On Sunday, July 5th 2020, Mark Miller, 55, passed away at his home in Johnson City TN, surrounded by loved ones. He was born in Elizabethton TN.
Mark is survived by his wife of 26 years, Kimberlea (Day) Miller, his daughter, Cecilia (Miller) Anderson, and husband, Tim Anderson, of Gray, TN, & his son, Chevy Miller, and precious granddaughter, Ella Grace Miller, of Johnson City TN; his father, Terry Miller, and wife, Cora "Tinky" Miller, of Johnson City TN and mother, Priscilla "Cookie" Smith-Kish, and her late husband, Dan Kish, of Winston-Salem, NC; brother, Donnie Miller, of Orlando, FL; sister, Tammy Miller- Furnas, and husband, Bill Furnas; nephew, Blaze Miller, and his daughter, Bristol, all of Winston Salem NC; step- siblings include Sandy Bell of Knoxville, Jeff Bell and Lavada Bell, and children; Winnie Byrd and husband Bill Byrd & children; Meisha Kish-Carter and husband, Quentin Carter, & children all of Johnson City, TN; mother & father-in-law, Carl and Janet Fleenor of Johnson City TN and the late Danny A. Day; sister-in-law, Carla Bryant and husband Andy Bryant of Bristol TN; aunt and uncles, Jerry and Becky Miller of Orlando, FL and Jerry Smith of Jacksonville, FL; special friends John & Tashia Lamb and Dean & Ann Dixon.
He was a member of the Jackson Park Church of the Brethren, Jonesborough TN and also visited Church of Jesus in Johnson City, TN.
He spent his entire career working in the automotive industry from managing quick lubes for 17 years to sales to more recent years as the branch manager for Petro Choice Lubricants, Kingsport, TN.
Mark lived his life to the fullest and had a way of making those around him laugh and enjoy life. There wasn't a car he couldn't fix, a project he couldn't tackle, or a motorcycle he couldn't ride, but above all, he loved his family and being an amazing husband, dad, and papaw.
As a way to continue his fight against Esophageal Cancer, his wishes were to be an anatomical donation to the Quillen College of Medicine at ETSU.
In honor of Mark's life, his family will be hosting a Celebration of Life, Saturday, July 11, 2020 at The Heritage in Jonesborough, TN from 2:00-5:00 pm located at 161 Molly Grayce Lane (behind Food City & casual attire).
In lieu of flowers, please help to spread awareness for esophageal cancer #millerstrong.
My prayers and thoughts are with Kim , Cecilia and Chevy. Mark was a great friend and former co-worker always fun to be around,He will be missed by all that knew him.
07/10/2020
Tom Andriopoulos
I would like to offer my Deepest Condolences on behalf of my Family and the PetroChoice Team. It is very difficult to put into words how Mark impacted our lives. I have had the privilege of working with Mark for several years. In our many discussions, his family is what meant most to him. To Kim, Cecilia, Chevy and Ella, he spoke often and proudly of all of you. I hope that you can find comfort during this time. This is most difficult for many, as we have lost a great friend. May his Memory be Eternal.
07/10/2020
Brenda & Sonny Treadway, Gary Cox
Cookie, Terry and everyone else who was a part of Mark's life, we offer our deepest sympathy in this great loss. We knew Mark as a child and can still see him running around our circle on foot and on wheels. So hard to believe this has happened. Our prayers are with you.
07/09/2020
Teresa Milhorn
I am so sorry for the lost of your dad and husband and grandfather. You all are in my through and prayers
To Mark's family I bought a chev truck from Mark in July of 92. I lost touch with him several years ago I'm sorry for your loss. Your in our thoughts and prayers during this time. Randall, Deadra and Katelyn Salts
Terry, I am at a loss for words. Tim just called me and said he had heard. So sad. Steve Taylor
Kim, I Kim My heart is so sad for you and kids,and graddaugther,times like this there are no words to really help your aching hearts Mark is one of the sweetest guys I know he was always so kind liked to make a laugh and smile I will never forget he was right there for you and for all of us when Danny was sick he had such a huge heart I saw how he loved you to piece's and the kids,I loved him dearly,may God give you strength and courage,I pray you feel the presence of God and his amazing grace mercy,know how love surround you and you kids as well I'm so sorry Kimmie may God help you through these days ahead of you all jeanette