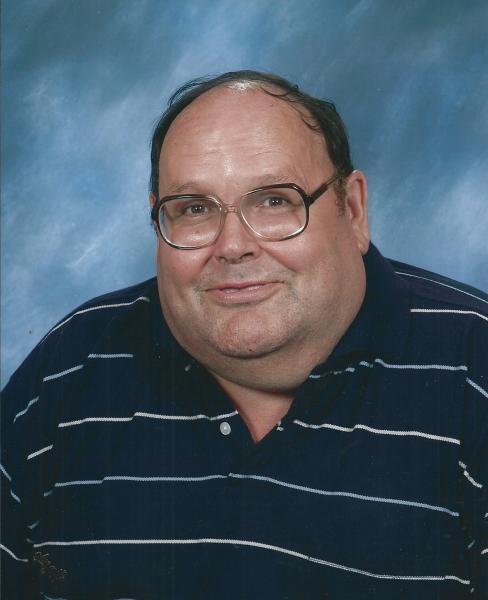 John Clifton O'Brien
"A Country Boy Gone Home" to rejoice with His Lord and Savior. John Clifton O'Brien, 74, formerly of John Sevier Center, Johnson City, passed away Thursday, July 2, 2020 at NHC Healthcare in Johnson City after a brief illness. He loved his Lord, his church and his family and friends.
Mr. O'Brien was the son of the late Eugene and Eva Kyker O'Brien. He was born on June 27, 1946. He was also preceded in death by his sister, Charlotte Stout and three brothers, Wayne O'Brien, Kenneth O'Brien and Preston O'Brien.
Survivors include his brothers David (Mary Kaye) O'Brien of Jonesborough and Richard (Tammye) O'Brien of Douglasville, Georgia. His sisters Shirley (Lester) Lunceford of Hampton, Sharon Rice of Telford, Sherry (Bobby) Potter of Elizabethton and Carlene Duncan of Jonesborough. His aunts Letha Grogg and Patricia (Prissy) Slagle both of Johnson City. He is also survived by several nieces, nephews, and cousins.
Mr. O'Brien was a member of Mount Zion Baptist Church, Jonesborough and attended the Embreville Church of Christ. He was a graduate of Washington College Academy, a charter member of Washington College Ruritan Club and was retired from Leon-Farenbach.
Funeral services will be conducted 7:00 pm Sunday, July 5, 2020 at Dillow-Taylor Funeral Home with Pastor Scott Phillips officiating. The family will receive friends from 5:00-7:00 pm Sunday prior to the service. The family will receive friends at other times at the home of his brother, David, 101 Beartrack Road, Jonesborough. Family request everyone wear a mask due to the Covid-19 pandemic. Graveside services will be conducted 11:00 am Monday, July 6, 2020 at Mt. Zion Church Cemetery. Pallbearers will be selected from family & friends.
In lieu of flowers requests memorials be made to: Embreville Church of Christ Youth Program, 4343 Highway 81 South, Erwin. TN 37650 and/or Mt. Zion Church Cemetery Fund, 284 Mount Zion Church Road, Jonesborough, TN 37659.
08/03/2020
Carolyn Wood Hill
I was his teacher at Washington College. I have happy and loving memories of him.
07/23/2020
Anne G'Fellers Mason
I was so sorry to learn of the loss of Mr. O'Brien. He would call our office at the Heritage Alliance in Jonesborough and chat about family history. He was such a nice guy, and he was always quick to call whenever he saw us in the paper and tell us we were doing a good job. I will miss our talks.
07/11/2020
David and Sandra Holt
We send our thoughts and prayers to each of you. Johnny used to call Dad, James Kyker, to update him on family relatives. He cared about his family! God bless you all as you move forward.
07/09/2020
Melissa Johnson & Mildred Johnson
We wanted to let you know how sorry we are for your loss. When my family knew John, he told us to call him Tiny. He lived beside my great aunt & uncle in Johnson City and was very good to them. (They have passed on as well). He was a very good man and was always very kind to me and my mom. Prayers for your family.
07/06/2020
Darlene Treadway, Carter
Johnny you will be missed. I will always remember you at Reunion's especially, I do believe that you knew more about our family than anyone. Prayers for the family.
07/05/2020
Dwight Mitchell
Johnny was special to me. Good times we had worshipping together at Limestone Free Will Baptist Church. Cow pasture football at the Mitchell home. Johnny would call me every now and then to share those good times we had. He always would talk about mom and her siblings. He knew all of them by name. Johnny was special to God and me. I will miss his kind phone call. Go rest high my friend in the arms of Jesus who I know you loved. God bless the O'Brien family is my prayer.
07/05/2020
Allen & Susan Jackson
I will miss our lengthy talks on history and our joint research on genealogy. John was definitely a one of a kind, his knowledge on Washington County and a lot of it's families was immense. We have truly lost a treasure, but Heaven has gained one.
07/04/2020
Russell Treadway
O'Brien family, we are so sorry to learn of the passing of cousin, Johnnie. He was a unique and uplifting person who always had a smile and a funny story to share. We are praying that God will encircle you in his loving care as you go through this difficult time. God Bless all of you, your cousins, Russell, Brian and Gary Treadway
07/04/2020
Frank Huscroft
So sorry for your lose David. May the Lord comfort you and Mary during this time.
Johnny just a good fella, use to call me often.
07/04/2020
Arlene Mitchell
Long time family friend.will always remember him and his love for the Lord and for ourfamiley.
Sorry to hear of Jonny passing. Delighted he was trusting in Jesus. I remember him being at limestone Free Will Baptist church. He loved to sing and visit with everybody. He loved our family and especially my mom n dad. He had a unique ability to remember ever bodies name. Even family members he had never met if he knew their name he knew them forever. What an awesome gift of God he had. He will be remembered! God Bless the family!
07/04/2020
Peggy Dickerson (Mitchell)
Johnny was one of the friendliest people I knew. He never met a stranger and never passed up an opportunity to speak with a friend or an acquaintance.May God comfort all the family.
07/03/2020
Linda and Lynn Peters
Heaven has gained an incredible angel with a infectious smile. The family is in our thoughts and prayers.
07/03/2020
Paul and Debbie Masters
Dear Family, We are so sorry for your loss. I remember talking to Johnny many times about our Treadway family. He was up to date on everyone. May God Bless You.