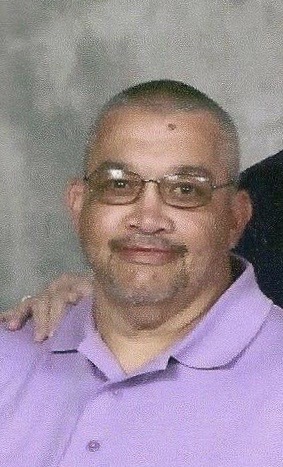 Lance Taylor Howell, 64, Jonesborough, passed away Tuesday, June 23, 2020.
Lance was a very special, sweet and loving husband and father.
Lance was born in Providence, Rhode Island, at a naval hospital on August 2, 1955, to Bobby and Constance White Howell.
Lance attended Steed College, a member of Trinity Baptist Church, lifetime member of Jonesborough Rescue Squad, Rhea Lodge #47 F&AM and Knoxville Scottish Rites. He enjoyed working with mentally challenged individuals and was a devoted and loving husband, father, grandfather and had a special love for his cats. He loved the Lord and was a kind and gentle soul who loved everyone.
He was preceded in death by his father, Bobby Howell, his mother, Constance White Howell, grandparents, Raliegh and Louise Hayes, Clarence and Viola White, mother-in-law and father-in-law, Joe and Gladys Miller, and brother-in-law Orval Miller, sister-in-law, Katrina Dunbar.
Lance is survived by his wife, Vickie C. Howell, daughter Angel Howell Bailey (Jonathan), granddaughter, Caitlin Bailey, grandson Matthew Bailey, brother, Sherill Howell and wife Saundra, brothers and sister-in-laws, GW and Sue Miller, Orgal and Judy Miller, Bobby Miller, several nieces and nephew-in-laws, great nieces and nephew-in-laws, and special friends Sharon and Gary Lloyd, Lori Peterson and Chris Marcle.
Funeral services for Lance will be at Dillow-Taylor Funeral Home on Saturday June 27, 2020 4:00PM with Dr Mark Harrod officiating, the family will receive family and friends from 2:00 to 4:00 PM prior to the service. A graveside service will follow at Cedar Grove Cemetery in Chuckey, TN. Pallbearers will be family and friends.
Hi Vickie. It's Becky. I worked at Dawn of Hope with you. I'm so very sorry about Lance. Me and my husband will make an effort to try to be with you today. Again my condolences to you and your family. I enjoyed Lance' vitality when I was around him. He was a kind man. God Bless you!
06/27/2020
Kaye Miller Cutshall
Hi Vickie....I am so sorry I could not make it to Lance's service. I have to babysit my 3 grandkids for 13 hours on Sat and Sun so my weekends are non-existent. Even though I am not there,please know that my thoughts and prayers are with you every minute through this awful time. I love you !!!!!
06/26/2020
Sandra houchins
Vickie so sorry for your loss. Prayers for you and the family. May God bless and hold him in his arms.