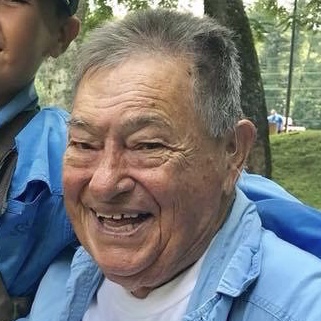 Robert Edward Laubengayer passed away on Sunday, June 21, 2020, after taking a fall and a
short stay in the hospital.
Bob, as he was known by his family and friends, was born on February 9, 1941, in Great Bend,
Kansas the second son of Carl & Ruth Laubengayer. He was raised in Salina, Kansas where
as a youth he was active in Boy Scouts and his church youth group and choir. Bob was also
an accomplished athlete and in addition to lettering in football he also took 4th place in the state
wrestling tournament. Following high school, he attended Phillips University in Enid, Oklahoma
and eventually earned a Bachelor of Arts in History going on to become a high school social
studies teacher. Before earning his B.A., Bob very proudly served for 3 years in the United
States Marine Corps and was stationed in San Diego, California were he met the love of his life,
Shiela Grace Rogers and the two were married in 1963. After teaching for 2 years in
Oklahoma, Bob & Shiela decided to move back to San Diego where he attended law school at
the University of San Diego and earned his J.D. and passed the bar exam.
Bob was a very enthusiastic fly fisherman and loved to talk about fly fishing nearly as much as
he enjoyed standing in a stream trying to outsmart the trout. He passed this love of fishing and
the outdoors on to his children Robert Craig Laubengayer (m. Deneen Urbank), Roger Carl
Laubengayer (m. Rebecca Svaty), Richard Matthew Laubengayer(m. Khey Besino), and
Amanda Grace Belt, as well as his grandchildren, Rebecca, Roger, Rory, Emma, Grace, Bobby,
Dylan, Abigail, Samantha, and Nick and seven great-grandchildren. Bob also took great joy in
singing throughout his life. He sang in several choirs and was a regular fixture at numerous
Karaoke nights pouring his heart out in country and love songs usually dedicated to Shiela.
Bob will always be remembered for his kindness and the love he showed his family. He was
always quick with a joke and loved to tell stories with varying degrees of accuracy and veracity.
The people who really knew him will miss the sound of his laughter.
In addition to his wife, children, grandchildren, and great-grandchildren, Bob is also survived by
his brothers, William Laubengayer (m. Eve Casserly) and Richard Laubengayer (m. Susan St.
Clair).
As per his wishes, Bob will be cremated and most appropriately have remains spread along one
of his favorite fishing spots. A fitting end to a life well spent and a race fully run.