Dexter Conrad Newman
06/18/2020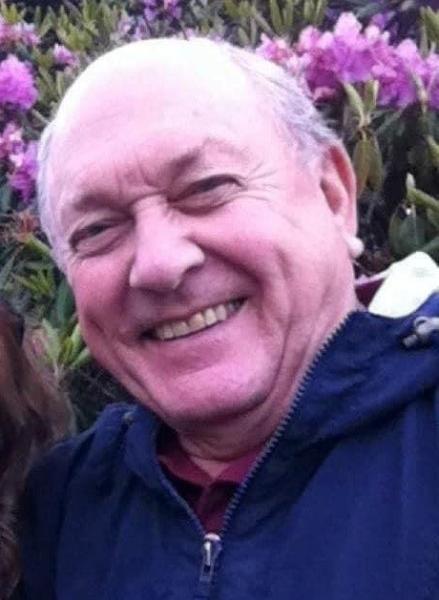 Mr. Dexter Conrad Newman, age 78, Jonesborough, passed away Thursday, June 18, 2020 at James H. Quillen VA Medical Center after a lengthy illness. In November of 2016, he received a lung transplant at the University of Kentucky Medical Center which allowed him more time to spend with family and friends.
Born in Bristol, Virginia, the son of the late Claude Durant and Inez Baty Newman, Mr. Newman grew up enjoying scouting and SCUBA diving. He ordered his first set of SCUBA gear through a Montgomery Ward Catalog. While in college, he and his roommate established a SCUBA dealership and spent their free time diving in local lakes and quarries.
Mr. Newman attended ETSU and majored in Military Science and Geography. He was a member of Phi Sigma Kappa fraternity and ROTC, leading up to his deployment in 1965 to Germany. While in Germany, he served as the commander of a tank battalion in the armor division. From there, he was sent to Vietnam, where he was an advisor to a Vietnamese division. He lived with the Vietnamese and helped coordinate US support for the local Vietnamese forces.
Upon his return to the states, he married Lynda Robertson and was sent to Fort Devens, Massachusetts. He continued his military career by completing special forces training and becoming a Green Beret. While in service, Captain Newman earned the Bronze Star Medal with 30 LC & V, the Army Commendation Medal, National Defense Service Medal, Combat Infantry Badge, Parachutist Badge, Vietnam Service Medal, Vietnam Campaign Medal with 60 Device, Vietnamese Armor Badge, Vietnamese Cross of Gallantry with Star, and the Vietnamese Staff Service Medal 1st Class.
In 1972, Captain Newman resigned his commission and began work Bristol Dry Cleaners, in Bristol, VA. He then moved with his family to Johnson City, Tennessee where he worked for forty-three years at Valley Equipment Company in Jonesborough.
Mr. Newman continued his passion for SCUBA diving well into his 70's. He shared his love of diving with his family as he saw his wife, daughter, son-in-law, and three grandchildren achieve their SCUBA certifications. Mr. Newman also developed a love of photography, including wildflower, bird, and underwater photography.
In the fall of 2016, Mr. Newman received a lung transplant followed by three and a half years of fantastic care from the University of Kentucky. Because of this miraculous gift, he was able to enjoy seeing his grandchildren through high school, college, marriage, and the birth of his great grandson. And this past November, he and Lynda were able to celebrate their 50th wedding anniversary on a cruise with their immediate family.
Through this long adventure, Dexter and his family have been abundantly blessed. He received amazing care from the University of Kentucky and the VA. The family appreciates the generosity, care, love, and support of friends and family. Through all this journey God has guided and protected this family every step, every day. It has been through His grace and love that this precious life has blessed us. For all of this the family is immensely grateful.
Mr. Newman was preceded in death by his sister, Frances Pierce. Survivors include his wife, Lynda Robertson Newman; daughter, April Lea White (Monty); grandchildren, Emily Pittenger (John), Elizabeth White and Ethan White; great-grandson, Lincoln Pittenger; and nieces and nephew, Laura Spaulding and Perrie Allen of Louisville, Kentucky and Paul Spaulding of Hampden, Maine.
On Tuesday, June 23, 2020, the family will receive friends from 5:00-7:00 pm at Dillow-Taylor Funeral Home. Funeral services will be conducted at 7:00 pm. Due to the impact of COVID-19, the family suggests everyone wear a mask and comply with social distancing. For those that are unable to attend, funeral services will available online. To attend the Zoom service, follow the link below and use the meeting id.
https://us02web.zoom.us/j/87161093273 meeting id: 871 61093273
Graveside services will be conducted at 2:00 pm Wednesday, June 24, 2020 in the new pavilion at Mountain Home National Cemetery. Serving as pall bearers are: Mike Poe, Steve Hale, Gary Robertson, Monty White, Allen Burleson and Steve Morris. Officiants are Reverend Brian Taylor and Dr. Brian Alderman.
In lieu of flowers the family request donations to Donate Life America, 701 East Boyd Street, 6th Floor, Richmond, VA 23219. 804-377-3580.
Leave an Eulogy or Condolence for Dexter Conrad Newman
EULOGIES & CONDOLENCES
07/01/2020
Shannon Haun ( Lab Corp) JCPSC
Mrs Newman.. I adored Dexter I think you know that! He was a gem, I have been doing lab work for over 22 yrs and can say he was a patient I grew to love, he was a blessing to me, and I can not say enough other than he is in a place of peace, and is in his permanent home.. I will miss his smile his warmth and his humor, it was a privilege to of met him,, I just learned today of his passing on my own, Just know I love you.. and I hope in your days ahead we both will see him again, until then may your days be filled as mine with nothing but great memories of a rare human, his name was Dexter❤️
06/24/2020
Jack and Diane Nelson
Dear Lynda and family, although we could not be with you tonight in person, we were privileged to watch the service and hear once again some of the great stories about Dexter as well as some new ones. He was a special man, as all of you know. We loved being with him on dive trips, at dive club meetings and whenever we had the opportunity. We will never forget his smile and memorable sense of humor. We are sending our love, hugs, and prayers. Peace be with you all.
06/24/2020
Jeffrey J. Baty
So sorry to hear of Dexter's passing. He and my Dad always had a bragging rights bet between the Tennessee and Clemson football teams. I don't know who won. I think it was about even. I can remember going to his mom and dad's house and rolling down the hill in the front yard. Growing up we never got to see that much of Dexter. With him being older than us and being overseas. But we saw him at family reunions. I can remember my dad telling me of how Inez sent country ham to Dexter when he was in Vietnam. And it was a taste of home for him. Now he and my dad are back to bragging on their teams again. Will miss you Dexter.
06/24/2020
Carolyn Rambo Watson-Strachan
Dear Lynda, Please accept my most sincere sympathy. I will remember you in the days ahead as you adjust to a new normal. Love, Carolyn
06/23/2020
Sheila and Bill Dobbins
Bill and I were so sorry to hear of the passing of Mr. Newman. We are the mother-in-law and father-in-law of Leanna Robertson Johnson. She spoke of her uncle fondly and kept us apprised of his progress after his lung transplant. Please accept our sincere condolences as we lift your family to our Lord for comfort and peace during this difficult time.
I had the privilege of getting to meet Dexter (and his granddaughter, Elizabeth) on an Honor Flight trip last fall. His joyful smile and gentle spirit was inspirational. He will be missed by all who knew him. May his family find comfort during this time.
06/23/2020
Bob and Karen Smith
Lynda and family, so sorry for your loss. We have sweet memories of time spent with you in Emmaus and on dive trips! You are in our prayers. Bob and Karen Smith.
06/23/2020
Jarvis and Doris Barnett
So sorry for your loss. Praying Gods comfort and strength surround you in the following Days .
06/23/2020
Billy and Trudy Baxter
Prayers of comfort and support for Linda and family at this time. Certainly enjoyed the many trips and wonderful dives we did with Dexter over the years. We cherish the memories of a good friend and dive buddy.
April our hearts break for you and your family! He was such a kind and special man who was loved by all that had the privilege of meeting him. He willing and faithfully fought for our country. I know Dexter knew his family loved him deeply and he will be greatly missed! Praise the Lord that we have that great hope of seeing our lost family again. Much love and prayers, Eric, Sarah, Ciera, and Connor Wilson
06/23/2020
Brittany Ollis
Dexter was by far one of the greatest reasons I came to love working for Valley. If it wasn't a comment about the hair color change I often had it was a trivia question that I now ask other people. He was by far one of the greatest people I have ever met. I will miss the smell of his chili dogs and him telling me if the call not to pay the ransom. It was a honor to get to spend what short amount of time I did learning a small fraction of what knowledge he had. Prayers for everyone during this hard time.
06/23/2020
Wassan Broyles
Wow, hard to believe Dexter is gone. My Dad worked at Valley a while, my uncle worked there for a long while, and at 17 I worked there for 2 weeks. I was to work in the electrical shop with Dexter. That lasted about one day and Roy had me out in the yard. That was the first time I met Dexter. I liked him then and really think the world of him now. I have never heard anyone ever speak badly about Dexter. He taught me a lot over the years and always took the time to explain what I need to know and, I always enjoyed talking to him about anything. I would go in at Valley and he was always eager to show me his latest gallery of pictures which by the way were very good especially the scuba diving pictures. When Dexter retired Valley wasn't the same without him. I missed his wit and humor and even more the knowledge that he took with him. Yep, Dexter Newman will truly be missed. I feel blessed that I got to know him over the years. Try not to be too sad because we all know that's not what Dexter would have wanted. My condolences to the family and may God be with you during your time of sorrow, Wassan M. Broyles.
06/23/2020
Jackie Mumpower
I know how precious your dad was to your heart. I know that you are hurting, and I am so very sorry! May sweet memories be forever etched in your mind and may God give you peace beyond understanding. Love you my friend.
06/23/2020
Pamela Daniels
So sorry to hear of Dexter's passing! You are in my prayers. You're a wonderful and precious family!
06/23/2020
Paul and Nancy Stanton
We have known Dexter and Lynda for 35 years. Dexter was always a fine and kind gentleman who enjoyed his family, his church and activities ,especially his scuba diving. He and Lynda fought the brave fight throughout His last 3 and 1/2 years and he never complained as he continued to enjoy life to the fullest. Take care our friend
My fondest memory of Dexter was when I was about 4 years old. He took me on a scooter ride. I loved it. We had an accident. I was fine but he got in big trouble. Just like his wonderful parents whom I still miss terribly, I'll never forget his great sense of humor.
06/22/2020
Monty White - Son In Law
Dexter was the perfect Father-In-Law. He allowed his daughter and I to make all of the mistakes that newly married couples make and was always there to help us pick up the pieces. As we have seen one of our daughters get married and leave our home I realize now how hard it must have been to see his only child and beloved daughter get married and leave his home. However, he never treated me as an outsider which could have been very easy for him to do in that situation. His steady influence and humor will be terribly missed. Valley Equipment will never be the same without him. We will make do of course but some things cant be re-made. Dexter was all heart also. He had a real soft touch when dealing with tough people and situations. The relationship he and his daughter have had is one that I always aspired to duplicate with my two daughters. What a fun person to be around he was. He always had a line from a movie that fit perfectly in a given situation. Our family has adopted many of his funny sayings like "Any fool can be miserable, you don't have to practice!" We can't wait to see him again in heaven where he will be waiting for us just for a while. Thank you Lord for blessing myself and my family with Dexter. This is not goodbye but only see you later.
06/22/2020
Terry Baty Culbertson
I will miss Dexter. He had such a wonderful smile and had a beautiful and kind soul. I'll never forget his mom and dad. They were so kind. Dexter had the entire family to celebrate his mom's life with old movies seeing cousins at an early age. We had a grand time. Dexter was proud of his family. I saw April and her family a few times which was so special. I am so blessed to have had cousins like Dexter and his family. Wish I could be there in person to hug everyone and tell them personally I loved Dexter and hate that he suffered do much.
06/22/2020
Elizabeth Kyker
My sweet friend and all of your family, I love you all dearly and I pray for comfort and peace during this time. Blessings, Elizabeth