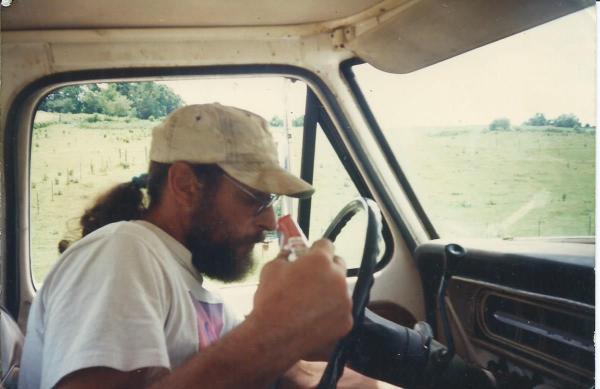 Mr. Nicholas Paul "Nick" Pappalas, age 62, Jonesborough, passed away Friday, June 19, 2020 at his residence.
Mr. Pappalas was born in Cincinnati, Ohio and the son of the late Paul Edward & Colleen Velas Pappalas.
He was a Christian.
Mr. Pappalas was a United States Air Force Veteran. He was a Mechanic/Pipe Fitter at APC. He loved NASCAR and enjoyed four wheeling.
Survivors include his wife, Jeannie Carden Pappalas, Jonesborough; two step-daughters, Jennifer Foster, Jonesborough and Sara Bowman (Jeff), Johnson City; one granddaughter, Chloe Elizabeth Bowman, Johnson City; one sister, Linda Hicks (Dave), Boynton Beach, FL.
The family would like to extend a special thank you to the nurses at the VA for their wonderful care.
Friends may come by Dillow-Taylor Funeral Home Tuesday, June 23, 2020 from 8:00 am-5:00 pm to view and sign the register.
Graveside services will be conducted 11:00 am Wednesday, June 24, 2020 at Mountain Home National Cemetery with Pastor John Buchanan officiating. The VA requires everyone attending the services wear a face mask.
Pallbearers will be Jeff Ramsey, Ed Martin, Danny Holmes, Roman Silvia and Mike Tadlock.
06/23/2020
Jennifer Foster
You will be missed by so many people including me and Mom. You changed or loves for the better and I will always remember all the time we spent together and all of the smiles we shared. We'll see you again. Save us a place. Rest in Paradise! We love you and miss you dearly!
06/22/2020
David and Debra Taylor
We will miss you nick we always loved coming and playing poker with you and jennie mostly loved taking your money just kidding that was so much fun we will miss you very much you were our best friend we love you very much but we know you are with your Angel's in heaven
Nick will be missed he taught me alot in life I will forever Love and miss u