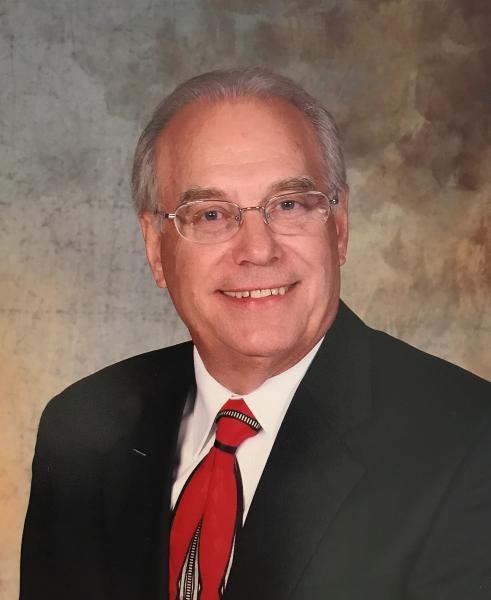 Reverend Dr. Charles Curtis Rhudy, 79, of Jonesborough, TN passed away on Saturday, June 6, 2020 after a brief illness.
Curtis grew up on his family's farm in rural Jonesborough. He worked at his uncle's store, Rhudy's Grocery, during high school. He graduated from Jonesborough High School in 1959.
Curtis met his wife, Mary Jane, at the Appalachian Fair. They were married in December 1960 at Vernon Brethren Church. He graduated from Bridgewater College in 1963 and from Bethany Theological Seminary in 1968. He later received his doctorate degree from Bethany as well.
Curtis served pastorates in Virginia, North Carolina, South Carolina, Pennsylvania, and Tennessee. During his years of pastoral ministry he served as a camp counselor, Chairman of District Church Growth Team, Standing Committee Delegate to the Church of the Brethren Annual Conference, District Board Chairman, District Moderator, Chairman of local Parents Anonymous, Chairman of local Council of Churches, Chairman of local American Cancer Society, and he started successful Youth Club programs in every church he served.
He returned to live in his hometown of Jonesborough, TN in 1987.
Curtis' family fondly remembers cross-country vacations, game nights, family holidays, camping trips, chocolate milkshakes, Vols football games, sudoku puzzles, trips to Dollywood and the fair, silly jokes, and LA Dodgers baseball.
Curtis Rhudy will be remembered by friends and family for his devotion as a minister, his sense of humor, his abundant garden, his beautiful flowers, his positive attitude, his generosity, and his love as husband, father, and grandfather.
He is survived by his wife of 59 years, MaryJane Rhudy, his daughter Kimberly Chaffin (husband Doug), his son, Christopher Rhudy (wife Anna), and his grandchildren, Brent Chaffin, Timothy Chaffin, Audrey Chaffin, Olivia Chaffin, and his great-granddaughter, Peridot Chaffin, and his sister, Linda Wise. Preceding him in death were his parents, Charles and Mavis Rhudy, and his sister, Betty Ford.
A private memorial service for family only will be held at New Hope Church of the Brethren Thursday, June 11, 2020 at 7:00 pm. Due to COVID precautions, family in attendance please wear a mask and practice social distancing.
In lieu of flowers please send memorials to the building fund at New Hope Church of the Brethren, Evelyn Jent, 392 New Hope Rd, Jonesborough, TN 37659.
Dillow-Taylor Funeral Home and Cremation Services 423-753-3821
06/21/2020
Don & Pat Conrad
So sorry for your great loss. Curt was a dear friend and Pastor who performed our wedding ceremony in 1982. We will always remember his wise advice in our pre-marital counseling sessions. As we think of him on this Father's Day, we know he is experiencing great joy in sharing Father's Day with his Heavenly Father. May Mary Jane, Kim, Chris, and all the family be comforted by that thought.
Uncle Curtis was precious. A special Uncle. I will always looked forward to seeing Aunt Mary and Uncle Curtis . Special memories ! Love and prayers.
06/10/2020
JoRetta Hammitt
I just wanted to let you know that I am thinking of your family. I always thought the world of Curtis and so saddened by your loss.
Your family is so lucky to have had this great man as a part of your family. We are so sad and shedding so many tears for your loss. We did marriage counseling with him and he married us in 1976. He said that he felt good about our marriage and he was absolutely right. We are 44 years and going strong. We were just looking at our wedding pictures and he was included in so many. We even have one picture of him helping my friend Alan tie cans to the car. Precious memories of a precious man. You are all in our prayers.
I'll always remember how excited I was when I was a little boy and Uncle Curtis and Aunt Mary came to visit me in Ohio. Curtis always looked so cool with his crew cut and you could always she how very much he loved Aunt Mary. We will miss you. Heaven has gained an angel. My life was very blessed with the memories of you! Godspeed.
Sorry to hear of Curtis passing. He was my mentor for the EFSM program while I was at the Whitehorn congregation. Prayers for comfort now and in the days ahead.
Mary Jane and family, So sorry and shocked to hear of Curt's passing. My and Maggie's prayers will be with you all in the coming days and weeks ahead. Many wonderful memories of Curt and you when he was our pastor and confidant. Much Love and God bless!
06/09/2020
Teresa milhorn
So sorry for the lost of your father and grandfather, praying for you and your Family