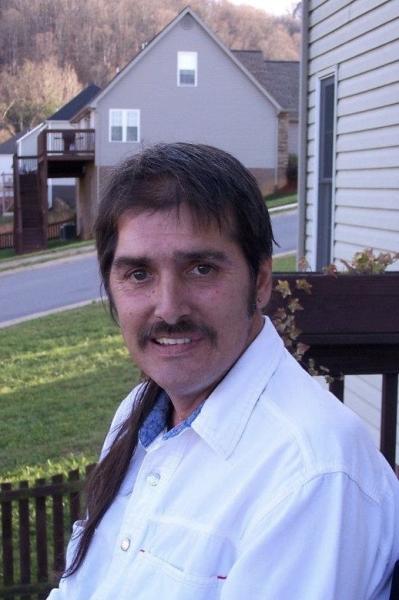 Mr. James "Jimmy" Dean Barnes, age 60, Jonesborough, passed away Monday, May 18 2020 at Four Oaks Health Care Center with his family by his side.
Mr. Barnes was born in Washington County and son of Janice Hardin, Jonesborough.
He was preceded in death by a brother, Chris Barnes.
In addition to his mother, survivors include two daughters, Christy Barnes and Maddison Barnes; step brothers and sisters, Terry Hardin (Janet), Johnson City, DeAnn Smith, Jonesborough, Linda VanDyke (B.J.) Limestone, Nikki Kyte (Jim), Jonesborough and John Hardin, Arizona; several grandchildren, nephews and nieces.
The family will receive friends from 1:00-2:00 pm Thursday, May 21, 2020 at Dillow-Taylor Funeral Home. Graveside services will follow at Monte Vista Burial Park.
The family will receive friends, who are unable to attend the visitation at the funeral home, at the home of his mother Thursday from 5:30-6:30 pm.
Pallbearers will be Jim Kyte, Damien Bennett, Andrew Bennett, B.J. VanDyke, Chad Carver and Terry Hardin.
I love you so much Janice.I can't even begin to feel your pain. I loved Jimmy so much.He was always my friend and a great cousin. I'm so sorry for our loss.The comfort of knowing he no longer confined to that wheelchair and set free to spread his wings is a blessing.
Maddie -- So sorry for your loss . You are in my prayers .
05/20/2020
KAREN REAVES HUFFINE
Dear Mrs Hardin, I went to school with Jimmy and always thought he was a very handsome guy. I always thought a lot of him and he was very nice and mannerly, I just wanted to let you know how sorry I am that he has passed away. I pray God will give you peace and be with you in the coming days ahead as you get thru this sorrowful time in your life.
05/20/2020
Spring Spitzer
For Maddi My Friend...My heart goes out to you..My prayers are with you and you family..May God wrap his arms around you and hold you close..Love you.
05/20/2020
Brenda Widener
Maddie, Sorry to hear about your dad. Hope you are doing ok. You and your family are in my thoughts and prayers. Take care.