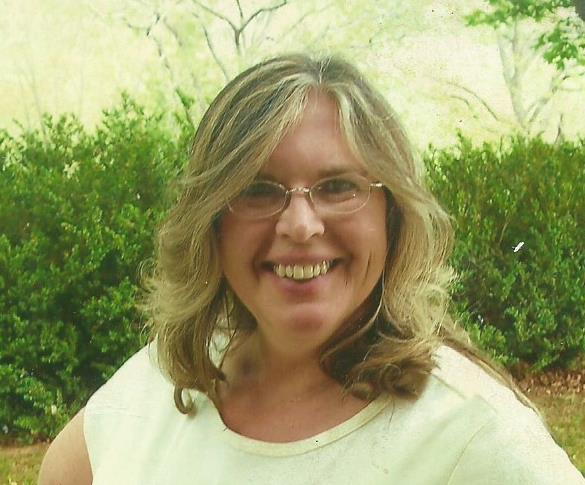 Mrs. Nancy Irene Hensley, age 58, Chuckey, passed away Tuesday, May 5, 2020 at her residence.
Mrs. Hensley was born in Johnson City, daughter of the late Glen J. and Sarah Elizabeth Kyker. In addition to her parents she was also preceded in death by her brother, Harry Kyker.
She worked for American Greetings for 39 years.
Left to cherish her memory are her husband of 25 years, Burkey Hensley; her daughter, Sarah J. Hensley; sister and brother-in-law, Ruth and Harmon Mathes; brother, Clay Kyker; mother-in-law, Faye Hensley; sisters-in-law, Cathy Kyker, Becky Hensley, Starr Shelton, and Tammy (Brian) Bowman; nieces, Beth (William) Travis, Kayla (Dylan) Edwards, and Janet Showman; nephews, Randall (LaTasha) Crisp, Robbie (Margaret) Ritchea, Aaron ( Ashton) Kyker, Jake Walden and Chris Walden; great nephews Sylar and Tillman; several great nieces and nephews; and special friends, Jean Fanning, Brian Hixon, and Richard McCamey. A graveside service for Mrs. Hensley will be held 1:00 PM, Saturday, May 9, 2020 at Fairview Cemetery with Pastor Lynn Hensley officiating. Pallbearers will be Fay Showman, Robbie Ritchea, Randall Crisp, Brian Bowman, Aaron Kyker, William Travis, and James Murzyn.
In lieu of flowers, the family request donations to Fairview Cemetery Fund, 2705 West Walnut Street, Johnson City, TN 37604.
Truly sorry for your loss. I knew Irene through my late husband. Tom Johnson who worked with Irene at Plus Mark. She was a lovely person . May God bless you during this time. Her memories will get you through these hard times.
05/10/2020
Brian (Mandi) Hixson
Sarah, Irene always lit up talking about you. You made her so proud and rightfully so. As you know, your mom is my sis and over the years we pranked each other but she always found a way to top my jokes. Your mom is a special person who I adore (as did many.) She truly cared about people and you carry the same trait. Your mom is your forever angel and she will always be looking out for you. Mandi and I are praying for you and we both will always be here for you. Burkey, I am so sorry. Irene is a very special person to so many. She loved her family and lived her life for you all. I am praying for you, Sarah, and your entire family.
05/10/2020
Marsha (Hensley) Smith
Burkey, So sorry for your loss. May God be with you and your family.
05/09/2020
ELAINE DARNELL
BURKEY AND FAMILY: SO SORRY TO HEAR OF IRENE'S PASSING. I WILL ALWAYS REMEMBER IRENE FOR HER LOVE OF HAVING FUN AND HER GREAT SENSE OF HUMOR. MAY ALL THE GOOD MEMORIES CARRY YOU THROUGH THIS MOST DIFFICULT TIME.
05/09/2020
Edward & Deborah Fox
Please accept our condolences. May God comfort and give you peace and understanding during this time of sorrow. Our thoughts and prayers are with you always.
05/09/2020
Gayle/Jim Fields
So sorry to hear of Irene's death. Our prayers are for you and our thoughts are with you.
05/09/2020
Lanny & Betty Love
We are sorry to hear of Irene passing, she was great person and a friend when you needed one, she will greatly be missed.
05/09/2020
Tammy Babb and family
So sorry for your loss. She will be missed so much. She always had that big smile and I don't think they were a person at American Greetings that she didn't know their name. My thoughts and prayers are with Burkey and Sara and the family, she left this place to go to a better place so just keep the wonderful memories you have to help you heal.
05/09/2020
Phyllis Metcalf Peters
I'm so sorry for the loss of your wife Burkey.my thoughts and prayers are with you and your family.
So very sorry to hear this, she was a wonderful person, and lots of fun. She will be missed!
my love goes out to burkey and sara my prayers for both of you she was a special lady don't cry because she died rejoice because she lived she will be missed
05/08/2020
Sharon Metcalf
I'll always remember Irene as a wonderful person with a heart of gold. No matter how long it had been since I had seen her she always smiled and asked how I'd been. We met at work in 1992. She was always helpful in any way she could be. Her greatest treasure was her Daughter Sarah whom she loved with all her heart. I'm so sorry Burkey for the loss of the love of your life. Prayers for all her family. God bless
RIP Irene. You were very special to all the the American Greetings Family. You helped everyone and always had a smile and kind word. May the Lord watch over you now.
05/08/2020
Jeannie Callahan Tipton
Irene was my nest friend growing up she was my brides maid at my wedding 40 years ago this month we went to school together I know she will be missed
I will forever miss you dear friend. There will never be another you. I know Heaven is rejoicing.
05/08/2020
Angela Goforth
Praying for the family, irene was a very sweet lady, and she will be missed...❤
05/08/2020
Glenda Cutshall Honeycutt
Burkey, I am so, so sorry. Irene was one of the most sweetest people I know. I know You, Sarah and all your families will miss her terribly. She always had a nice word, a big smile and was willing to help people at AG. She will be deeply missed by all. You are all in my prayers.
So sad to hear of Irene's passing. Prayers for all of you
Irene was one of the fairest, most honest persons I have known. Her pleasant smile, rowdy laugh, and sense of humor will be missed. God bless all her family, I wish for you peace and healing.
05/08/2020
Mike and Margaret Ward
Burkey, Sarah and all the family...we are so sorry for your loss of this beautiful lady. It is a loss for anyone who knew her. She was such a kind and caring person. Gonna miss the hugs and the laughs and that smile, who could forget that! We are going to miss you my friend, and you'll never be forgotten. She was truly one of a kind.
05/08/2020
Adrienne Hensley
I had the pleasure of working with Irene for 15 years at AG. I will forever miss her aggravating me about my daily iced coffee addiction. Every time she saw me with it, I got the same comment "how do you drink that ole cold coffee!" and we'd both laugh. She never missed a chance to make me smile. She was always such a joy to be around. To her family, you are in my thoughts and prayers.
05/08/2020
Jennifer Brown
Prayers for the family. I was thinking about the last conversation Irene and me had, how much she made me laugh. She will truly be missed, heaven has definitely gained an angel.
05/08/2020
Margaret Reaves
So very sorry for your loss. My thoughts and prayers are with you. Her and her bothers and sisters were always so very kind to help me and Jimmy anytime we needed them.
05/08/2020
Brenda Whitson
RIP Dear Sweet Lady_ You Was A Very Special Person
So directorate this. Prayers to You and your family.
05/07/2020
Susan Gillis Bennett
Burkey, Sarah and family, so sorry, sending my love and prayers.
Such a beautiful person . with a heart of gold. I'm at a loss for words. You made an impression on anyone who was honored enough to meet you. And a lasting impression. My heart is broken!! I'll always have our time spent in my heart!! You're smile the way you lit up when talking about Sarah. Never a wk went bye that you didn't ask how we were doing. Oh lord I'm gonna miss you my friend.. I love you momma!!! Sleep well. Until we see each other again
I am glad I got to know you and to work with you for many years. You were always so nice and friendly. You will never be forgotten and will be missed dearly. Prayers being sent to the family, friends and coworkers. R.I.P. Irene.
05/07/2020
Meaghann Wallace
My thoughts and prayers are with Sarah and her family during this time. May the Lord's sustaining presence and grace continue to be you.
05/07/2020
Randy and Brenda Aiken
So sorry for your loss, we thought Irene was a very special person.
05/07/2020
Shirley and Alex Keys
Their are not enough words to describe what a Sweet, caring and wonderful person Irene was. She will be missed at work. Burley. Sara and family, Kayla, Dylan and family my heart aches for you all. You all will be in my thoughts and prayers. Love you all, God bless.
I worked with Irene for 30 something years and she was a good friend. She would yell "Pammie!" every time she saw me. She was the only one that called me that. I will miss that so much and really miss seeing her smiling face. My deepest sympathy to her family.