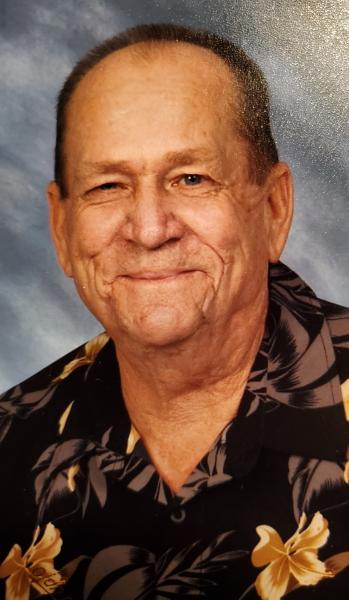 Mr. Richard D. Greer, age 75, Jonesborough, passed away Saturday, March 7, 2020 at Franklin Woods Community Hospital.
Mr. Greer was born in Johnson County and the son of the late Wiley Columbus & Elva Triplett Greer. He was also preceded in death by his wife of 50 years, Mavis Sue Greer and a nephew, Terry Palmer.
He was a member of Cherry Grove Baptist Church.
Survivors include a daughter and son-in-law, Penny & Toney Strickland, Greeneville; son and daughter-in-law, Keith & Jenny Greer, Johnson City; one brother and sister-in-law, Herb & Ann Greer, Watauga; niece, Sherry Souder, Jonesborough; grandsons, Cody Shell, LeeRoy Greer, Cooper Greer and Mason Strickland; and several nephews, nieces and cousins.
Funeral services will be conducted 7:30 pm Tuesday, March 10, 2020 at Cherry Grove Baptist Church with Pastor Tommy Clark officiating. The family will receive friends at the church from 6:00-7:30 pm Tuesday prior to the service.
Interment services will be conducted 2:00 pm Wednesday, March 11, 2020 at Cherry Grove Cemetery.
Pallbearers will be Cody Shell, LeeRoy Greer, Cooper Greer, Toney Strickland, Mason Strickland, Nathan Coggins, Dewayne Greer and Craig Switzer. Honorary pallbearers will be Keith Switzer, David Keplinger and Bill Murr.
Memorial donations may be made to Cherry Grove Baptist Church Food Pantry 104 Cherry Grove Rd. Jonesborough, TN 37659.
03/17/2020
Carolyn Royston
Thoughts and prayers for the Greer family. Richard was a co-worker and special friend for many years thereafter. He will be truly missed but never forgotten.
Truly a wonderful person. I will always have fond memories of working with him. Prayers for the family.
In our hearts and prayers, always. Norma and Trish
03/10/2020
J.Shannon Zukas
Thinking of Keith and Penny and family at this time...Richard and Sue hold a special place in my heart.
Praying for peace and comfort for Keith, Penny and family. Richard will be missed but not forgotten. Richard was a special, loving and caring man.
The world has lost a gentle, kind man. Rest in Peace! Love you and your family!
Prayers for you and your family. I'm so sorry for the loss of your Dad. Penny, hugs and strength go out to you.
Penny, Keith and family We was sorry to read about Richard your all in our thoughts and prayers. He was a great friend to me I was out in the garage today. And sitting at the door and thought of him always stopping to talk. I'll miss our porch and my front yard talks when he stopped by. He always said hi to Katie I went out this morning to turn around and he'd always call me if I didn't stop. Randy, Deadra and Katie
03/09/2020
Kathy Ann Davis
I did taxes for your parents for years and for Richard after Mavis passed away. They were both very nice people and a pleasure to work with.