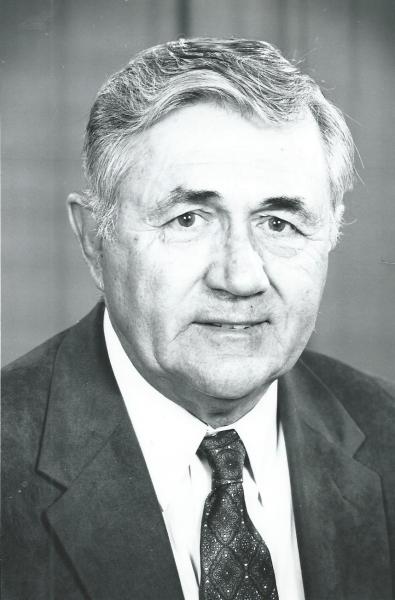 Mr. Oscar Wayne "Bunk" Brown, age 88, Chuckey, passed away Wednesday, February 26, 2020 at his home with family by his side.
Mr. Brown was born in Washington County and the son of the late Dewey & Cora Seaton Brown. He was also preceded in death by three brothers, Leo Brown, Ted Brown and Roy Brown, great-grandson, Peyton O'Dell and former spouse and dear friend, Beatrice Bearfield Brown.
He attended Mt. Carmel United Methodist Church as long as his health permitted.
Mr. Brown retired from Nuclear Fuel after thirty-three years of service. His true enjoyment was farming. He was a member of the Tennessee Cattlemen's Association and qualified as a Master Beef Producer.
Mr. Brown was dedicated to serving his community by his political involvement. He had served on the State Democratic Executive Committee.
Oscar was a loving father, grandfather and great-grandfather.
Survivors include a son, Roger Brown, Chuckey; three daughters, Connie Sinks Treadway, Janet O'Dell Randall and Kaye Constable, all of Chuckey; grandchildren, Tom Sinks, Shannon O'Dell (Lisa), Matthew Randall, Joey Randall (Cheray), Travis Constable, Jessica Brown, Dakota Constable and Trisha Fillers (Justin); great-grandchildren, John Sinks, Alexis Brown, Skyli Randall, Lakelyn Randall, Matthew Gage Randall and Easton Jace Constable; and several nephews and nieces.
Funeral services will be conducted 4:00 pm Sunday, March 1, 2020 at Dillow-Taylor Funeral Home with Dr. Michael S. Lacy and Rev. Richard Mullan officiating. The family will receive friends from 2:00-4:00 pm Sunday prior to service.
Interment services will be conducted 1:00 pm Monday, March 2, 2020 at Liberty Cemetery.
Pallbearers will be family.
03/02/2020
Kyleen Chinouth Kelly
Connie, so very sorry to hear of your Fathers death. I know you loved him very much and he was your top supporter!!! Mother isn't able to attend the services but wanted you to know you were in her thoughts and prayers. Our family members are sending their love and prayers.
Shannon and Lisa , My thoughts and prayers are with you. I am so sorry for your loss