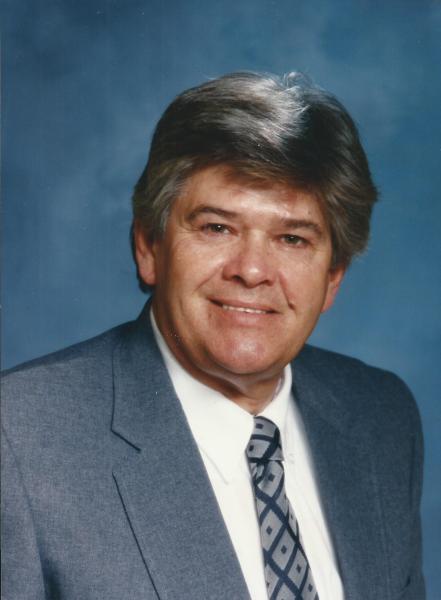 Mr. Louis Cooper Deakins, age 81, Jonesborough, passed away Thursday, February 13, 2020 at his residence.
Mr. Deakins was born in Washington County and the son of the late James Cooper & Ophie Morrow Deakins.
He was a member of Fairview United Methodist Church. He was a charter member of several local community organizations, enjoyed coaching and working with youth programs. He enjoyed farming, but most of all spending time with family.
Mr. Deakins was a United States Army Veteran and a retired Foreman at Eastman Kodak Company.
Survivors include his wife, Marie Deakins, Jonesborough; daughter and son-in-law, Rhonda & Greg Davis; grandchildren Justin Davis, Morgan Longworth (Andrew), Landon Davis (Ashton) and Brandon Davis; seven great-grandchildren; brothers and sisters, Freddie Deakins (Fran), Geraldine Rogers (Jimmie), Jimmy Deakins (Kathy), Mary Campbell and Jane Boston (Brett); and several nephews, nieces and great-nephews and nieces.
Funeral services will be conducted 7:00 pm Saturday, February 15, 2020 at Dillow-Taylor Funeral Home with Pastor Greg Davis and Pastor Randal Emert officiating. The family will receive friends from 5:00-7:00 pm Saturday prior to the service.
Interment services will be conducted 2:00 pm Sunday, February 16, 2020 at Fairview Cemetery.
Pallbearers will be grandsons and nephews.
I worked with Lou in Acid Div. and I considered him a good friend. We had a good visit at the Acid reunion in 2016. I know he will be missed. Condolences to the family.
02/17/2020
Julia Lewis compton
Love and prayers to Marie and family.
02/14/2020
Vaughn Montgomery
So sorry for your loss.
Lou was a great guy to work with at Eastman,& all of us agreed.Most of us will never forget him.My condolences to all his family & loved ones.
02/14/2020
J.Shannon Zukas
Thoughts and prayers for the entire family.
02/14/2020
Cecil Ray Trent
I had the honor of working with Lou for many years at Eastman. Not only was he a co-worker but a true friend. I have never met a finer person that Lou. I am so glad we got to spend some time together this past fall reminiscing about the "good old days". I knew he was suffering but not once in several hours we were together did he complain. Marie and family you have my deepest condolences in your loss of a wonderful husband and father/ grandfather. Please know you are in our thoughts and prayers. Rest high my friend until we meet again.